Cruises have always been one of the most
popular ways to spend a holiday
PHOTOGRAPHY
RCCL.COM / SUPACHAI TANPAN / NISARAT SITASUWAN
Ocean cruises have changed significantly. Formerly, it was a mode of transportation that took long months, before it was adapted into a luxurious mode of transportation with glamour and strict rules. Then, it became a leisurely way to spend a holiday in the sun with endless parties in the 1970s, before becoming popular among American retirees afterwards. 
Over the past 4-5 years, cruise holidays have become increasingly popular and destinations have increased. Huge ships are created as floating cities using modern technologies that  are both advanced and environment-friendly. There are also smaller cruises for exclusive trips, making cruise holidays more popular than ever.
There are pros and cons when it comes to cruises. Many have motion sickness, while some are afraid that they will get bored or feel restricted. First of all, cruises today are huge. The mass is more than 100,000 tons, and the length is easily as long as three football fields combined. Therefore, when you're actually on it, you won't feel unstable. Motion sickness medicine today is also effective, so you won't have to worry about getting seasick. Cruises often make several stops, sometimes overnight, so you can enjoy exploring different cities.  
The good thing about going on a cruise is that you can change cities without having to pack your suitcase and change hotels, because the cruise is your hotel. You can also estimate your spending because meals are often included. There might be extra charges for some services, but you will be informed ahead of time so you don't feel surprised or have to deal with ridiculous charges. Most cruises also have included tips in their fees, so you don't have to worry about how much to tip.  
There are hundreds of routes around the world, but here are some that you should try.
The Caribbean is a popular destination among Americans and Europeans. The warm sun, the bright blue sea and exquisite fauna and flora, as well as the history and island culture, make it a captivating destination. Two years ago, the Cuban laws allow American cruises to stop in Cuba, so this is a great opportunity to mark a cruise to Cuba on your list next year. 
There are two interesting Cuban cruises. The first is a 5-night trip leaving from Tampa, Florida in the US. The cruise makes its first stop in Havana and spends a night there, so you can explore this colourful city. Visit mansions with their sugar-candy colours along the Malecón. Learn about the history of Cuban Revolution at Museo de la Revolución. Take a walk in the Old Town and visit Fusterlandia where you can appreciate modern Cuban art. At night, enjoy salsa music and Bohemian bars, or listen to music from streetside musicians.  
The cruise then leaves Cuba to visit Cozumel in Mexico. Here, you can do various seaside activities, or go to the city to visit the Tulum Mayan Ruins or Chichén Itzá Pyramid before  the cruise comes back to Tampa.  
The second route focuses more on Cuba and includes the Bahamas and Haiti. The 7-night trip leaves from Miami, Florida and goes to the Bahamas and Cuba or Cuba and Haiti. In Cuba, in addition to visiting Havana, you also go to Santiago de Cuba, the country's second largest city where Fidel Castro proclaimed the victory of the Cuban Revolution in 1959. It is also home to Bacardi.  
A favourite destination among nature lovers, this route begins in Vancouver, Canada and ends in Seward, Alaska, the US or vice versa. The 7-night cruise follows the Inside Passage and makes stops along the way, visiting Ketchikan, Juneau, Skagway and the Hubbard Glacier. You might event get to see animals such as whales, sea lions, bears, and eagles. Visit tribal totem poles which are the symbol of the Gold Rush in Alaska and Russian influence.  
If you love cold weather, you will love Alaska. Even in the summer, you will still need to bring a coat with you. Don't miss an opportunity to witness glaciers cracking in the middle of the sea, or watch whales and other animals from the telescope.  
The best season to visit Alaska is from late April to late September, so plan your trip well if you want to give it a try.   
Getting to the Galápagos Islands, you begin your trip in Ecuador and catch a seaplane to Baltra Island to get on the cruise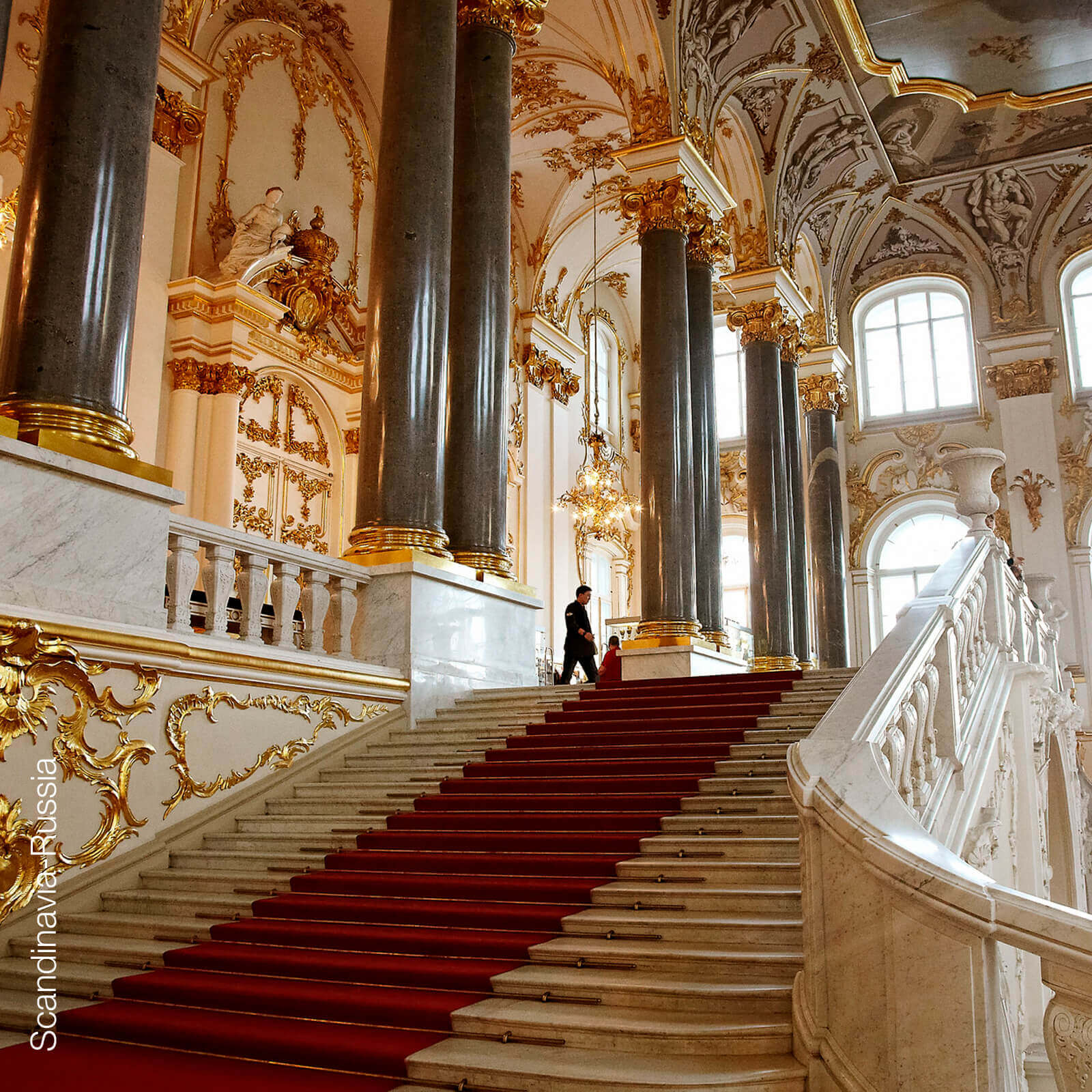 Mediterranean cruises are well-known, but there are other cruises to try in Europe. The Baltic Sea is a great ticket to visiting major Northern European cities and Russia.  
This cruise begins in Amsterdam, the Netherlands, before continuing to Germany's Rostock Port or Warnemunde Port. From there, you can go to Berlin. Next are Finland (Helsinki), Russia (St Petersburg), Estonia (Tallinn) and Sweden (Stockholm). They say Stockholm looks the most beautiful from the sea. The last stop is Copenhagen in Denmark before making its way back to Amsterdam. These cities are all interesting and feature beautiful architecture, captivating views, and wonderful palaces and museums such as the State Hermitage Museum in St Petersburg. There are endless activities you can do while on this cruise.  
Although it takes 12 nights, it is worth the time spent, especially if you're travelling in summer when the days are long. The best time to go on this cruise is from May to August.  
Cruises are not just luxurious — today, they can be quite adventurous, too. Adventure cruises mix the best of both worlds — you get the comfort and luxury of being on a cruise plus the thrill of going on an adventure with hundreds of other fellow passengers.  
The Galápagos Islands is a dream destination for many nature lovers. The Galapagos Islands was where Charles Darwin discovered several species of finches and developed his theory in 1835. Plants and animals vary from island to island, so it takes 10 days to see everything. Getting to the Galápagos Islands, you begin your trip in Ecuador and catch a seaplane to Baltra Island to get on the cruise.Famous animals on the Galápagos Islands are land iguanas, marine iguanas, giant turtles, penguins, blue-footed boobies, sea lions and other marine animals.  
Another adventurous cruise to take is the Antarctica route. 
This route begins in Buenos Aires or Ushuaia in Argentina. From there, you go to the Falkland Islands in Argentina which once sparked a ten-week war between Argentina and the United Kingdom. Next, you go through the windy Drake Passage before arriving to the South Pole region. Here, you can see colonies of penguins and large glaciers. Along the way, you will see various animals such as whales, sea lions, and walruses. 
The best time to visit the South Pole is during its summer which is between November and February. 
1. Book in advance and make decisions based on destination and stops.    
2. Choose a reliable and well-known operator. Each company offers a different experience and style so do your homework to ensure you get the experience you want.   
3. There are many websites offering cruise reviews. Read up on them to get information.   
4. Plan your visa application in advance. If you're travelling to Alaska, you will need a Canadian visa (multiple entries) as well.  
5. Arrive at the embarking destination a day or two before the cruise in case your flight is delayed. The cruise will not wait for you, and if you are late, you will have to find a way to meet the cruise at the next stop.