FASHION EDITOR
SANSHAI JIRAT SUBPISANKUL
PHOTOGRAPHER
NAT PRAKOBSANTISUK
MAKEUP ARTIST
SURAPRE ACHIRAKUL
HAIR STYLIST
PONGSIRI PORNPIJAIPAK
MODELS : NITHIPORN LERNITIWONGSAKUL (KISS MODEL) AND BAIBOON ARUNPREECHACHAI (65 MODEL)
5 fast, easy and practical ways to achieve a modern Chinese look
A Chinese face can look instantly sexier when it has a warm, tanned glow, smokey eyes in golden brown hues, and coral brown lips. This is an elegant and classy look.
Pro's Tips: To achieve a naturally sunkissed look, apply bronzer on the temples, cheekbones, the bridge of the nose and the tip of the chin.
Key Tools: BECCA x Chrissy Teigen Glow Face Palette 
Limited Edition (1,660 Baht)
Estée Lauder Pure Color Envy Paint-On Liquid LipColor (1,105 Baht / Available in 9 Shades)
Tom Ford Eye Quad สี Golden Mink (2,720 Baht)
Ditch your cherry red lipstick and go for plum colour to brighten up your porcelain skin and add a touch of style to your look.
Pro's Tips: To achieve a cool and modern look, keep the rest of the face minimal and skip the cheek colour to let the lips be the focal point.
Key Tools: YSL Tatouage
Couture Liquid Matte Lip Stain สี 15 (1,320 Baht / Available in 12 Shades)
Guerlain Météorites Heart Shape Spring Collection 2018 (2,120 Baht)
NARS #NARSISSIST Holiday Lip Pencil Set (1,910 Baht)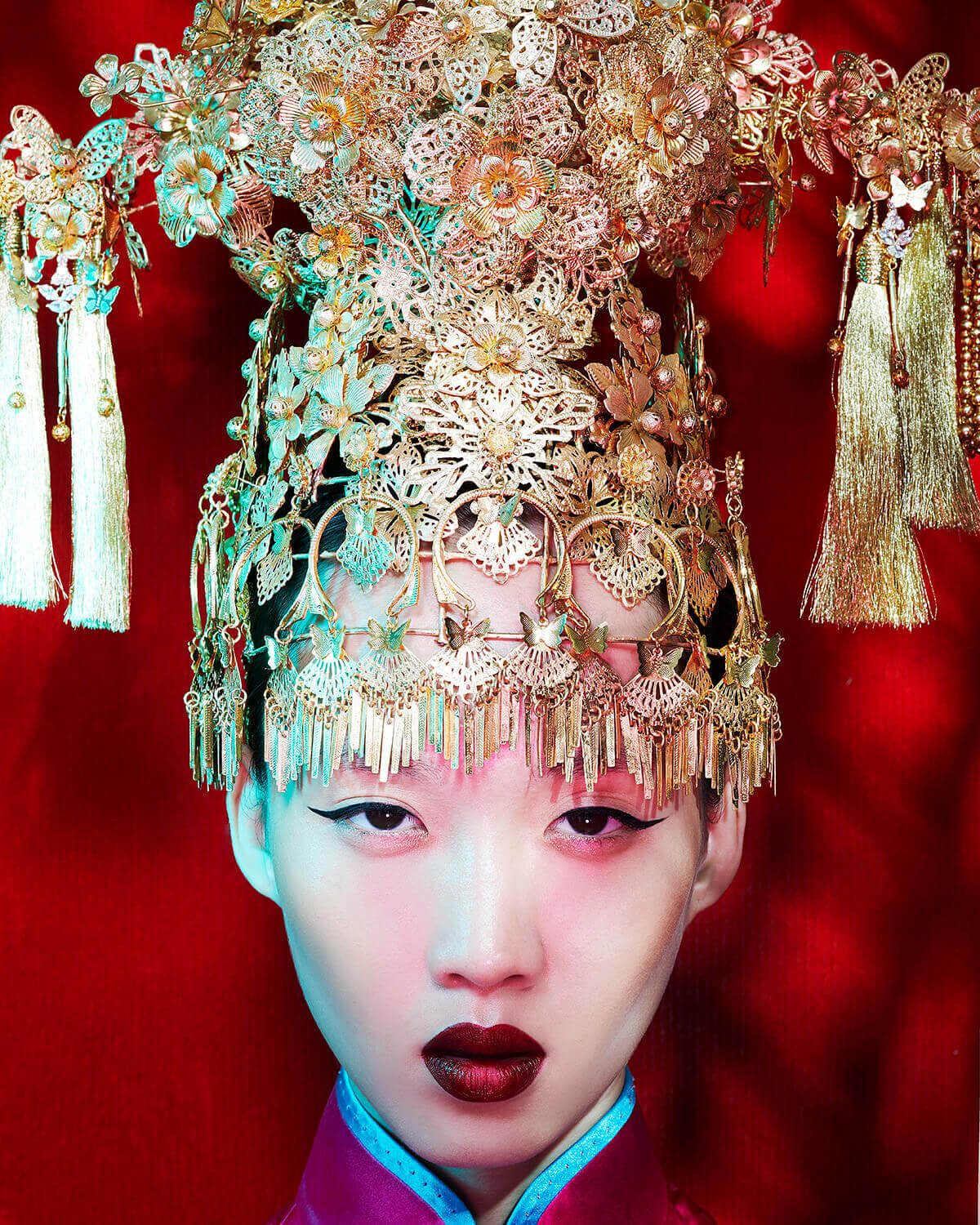 Golden yellow smokey eyes and golden brown lips with shimmer will add glamour to a Chinese face.
Pro's Tips: The brows should be light and natural. If you have thin eyebrows, use eyeshadow to dust some colour on them, but if you have thick eyebrows, use bronze mascara to soften them.
Key Tools: Dior 5 Couleurs
Precious Rocks Eyeshadow Palette สี 347 (2,330 Baht)
Urban Decay Naked Heat Vice Lipstick สี Scorched (720 Baht)
NARS x Man Ray Love Game Eyeshadow Palette (1,870 Baht)
Whatever shape your eyes are, you can change from cat eye eyeliner to graphic eyeliner to add a modern and interesting twist.
Pro's Tips: To rock this look, you have to go all the way. Be daring and go for bolder graphics.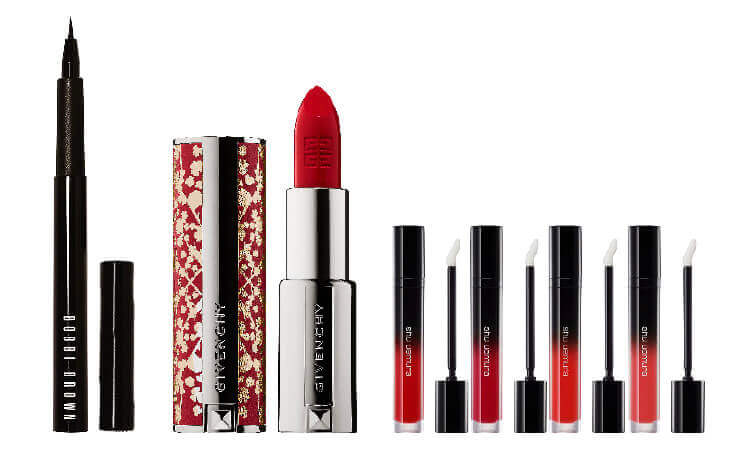 Key Tools:
Bobbi Brown Ink Liner สี Blackest Black (1,065 Baht)
Givenchy Le Rouge Chinese Lunar New Year 2018 Edition Lipstick สี 305 Rouge Égérie (1,380 Baht)
Shu Uemura Laque Supreme Spring 2018 (960 Baht / Available in 14 Shades)
A splash of bright orange on the lids will brighten up fair Chinese skin and spice up small eyes instantly.
Pro's Tips: When using orange eyeshadow, leave the lips natural rather than using a bold colour.
Key Tools:
NARS x Man Ray Blush สี Fetishized (1,060 Baht)
M.A.C Lip Pencil สี Lasting Sensation (810 Baht)
La Mer The Soft Fluid Long Wear Foundation SPF20 (3,995 Baht / Available in 8 Shades)
*Prices are subject to change without prior notice.