FASHION EDITOR
SANSHAI JIRAT SUBPISANKUL
PHOTOGRAPHER
NAT PRAKOBSANTISUK
STORY
PILAN SRIVEERAKUL
Eight rules you should stick to
if you want your skin to stay healthy.
Let's see how many of them you've forgotten all about.
Going to bed early is an absolute must if you want beautiful, youthful skin. Try to go to bed at 10pm and wake up at 6am to reap the benefits of growth hormone released while you're sleeping. If your lifestyle doesn't allow this, at least try aiming for sleeping by midnight, so the body still gets to benefit from deep sleep, which is 2-3 hours after falling asleep. That's the golden period as the body recovers at its best, so you wake up feeling and looking fresh in the morning.
Always put on sunscreen. Ask anyone who has youthful skin — sunscreen is something they wear strictly every day. You can skip other steps of your skincare routine, but never skip your sunscreen. Even if you're staying home all day, you still need to wear it. Sunscreen is the best anti-ageing product because UVA and UVB damage the skin and are the main cause of premature ageing.
It is a habit that you should start at a young age to ensure moisturised skin. Remember that moisturiser is crucial for every skin type. Even if your skin is oily, it can still be dehydrated.
The skin's moisture level determines its youthfulness. If you don't want dry, parched and dull skin, always use moisturiser. It is a habit that you should start at a young age to ensure moisturised skin. Remember that moisturiser is crucial for every skin type. Even if your skin is oily, it can still be dehydrated. The sooner you start wearing moisturiser regularly, the better it is for your skin. Also,
use facial mask once or twice a week to add extra moisture to your skin.
4. BE GENTLE WITH YOUR SKIN
The harsher you are to your skin, the more you damage it. Skin irritation can lead to enlarged pores, breakouts, premature wrinkles, darker spots and rougher texture. If you want your skin to be healthy and youthful, be gentle to it. Imagine you are touching delicate egg shell every time you touch your face. When you wash your face, use your fingertips to massage the skin lightly and rinse gently with the shower head to avoid touching your skin. After that, dab the skin lightly with your towel — do not rub it. Apply moisturiser gently. By doing this, your skin will be soft and youthful without having to invest in expensive items.
Sugary food and drinks are your skin's worst enemy. Sugar stimulates protein glycation, which damages the skin's collagen, causing deep wrinkles. If you want your skin to stay beautiful, stay away from sweetened food and opt for natural sweetness from fruits.
Stress takes its toll on your skin — the oil glands work harder, the pores are larger, acne may develop, and wrinkles may appear on your skin. When you are under pressure, try to lift up your mood by doing relaxing activities such as exercise, yoga, watching a movie, listening to music, reading, or taking a stroll outdoors to inhale fresh air in the park or by the beach.
7. CLEAN YOUR FACE EVERY NIGHT
No matter how tired or sleepy you are, always remove makeup and cleanse your face before going to bed to avoid clogged pores. If you wear foundation, it is very important to cleanse your skin properly. Start by using cleansing oil, cleansing cream, or micellar water to remove makeup, followed by using gentle facial cleanser which doesn't dry the skin.
8. ROOM TEMPERATURE IS THE BEST
Many people do not pay attention to the temperature of the water they use to cleanse their skin. Room temperature water, not too hot or too cold, is better than warm water because high temperature can dry out the skin, strip the skin of its natural moisture and cause premature ageing.
Aqua-Infused Makeup Removing Water
(200ml 1,020 Baht)
Clearing Cream-to-Foam Cleanser
(150ml 1,080 Baht)
Absolue Precious Cells Rose Drop Night Peeling Concentrate
(15ml 4,825 Baht)
First Care Activating Serum EX (2018 Zodiac 'Year of the Dog' Edition)
(90ml 2,870 Baht)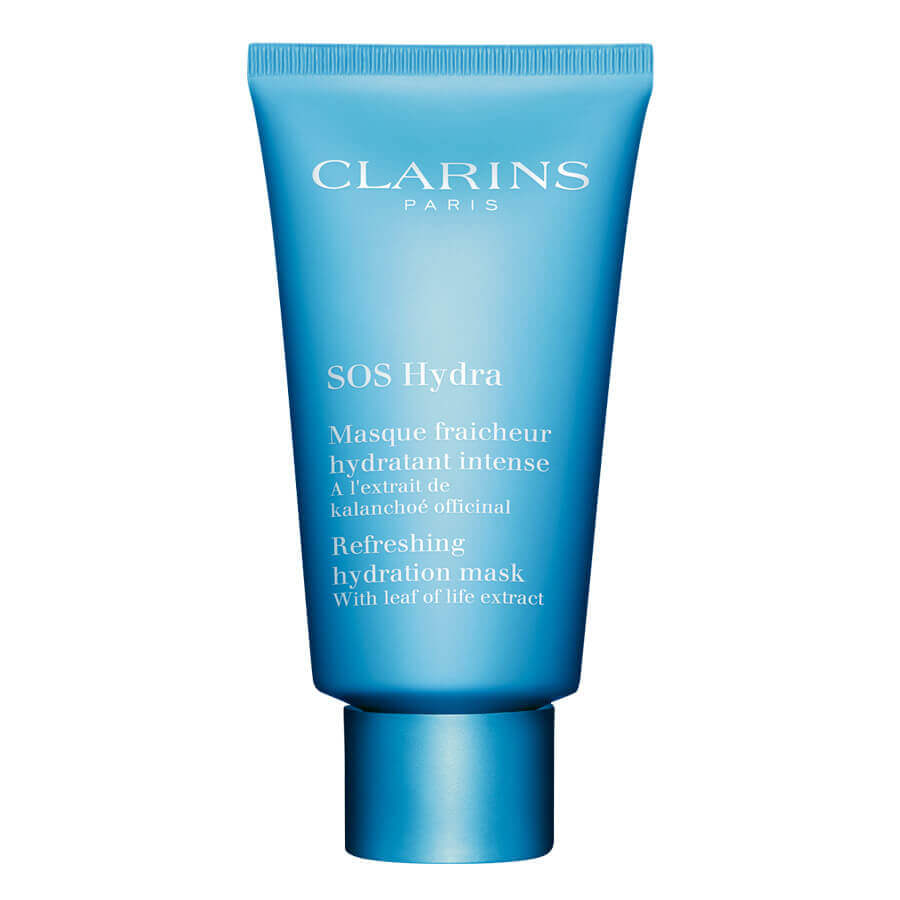 SOS Hydra Refreshing Hydration Mask
(75ml 1,530 Baht)
*Prices are subject to change without prior notice.