FASHION EDITOR
SANSHAI
JIRAT SUBPISANKUL
PHOTOGRAPHER
KORNKRIT JIANPINIDNAN
STORY
PILAN SRIVEERAKUL
You know that PM2.5 is harmful to your health, but did you know it's also bad for your beauty? Dermatologists have confirmed that the PM2.5 situation that we're facing today can really damage the skin's health in so many ways. Oh, no!
According to dermatologists and health and beauty experts, here is a summary of how PM2.5 harms your skin.
• It causes free radicals on the top layer of the skin, leaving it dull and dry.
• It causes oxidation on the deeper layer of the skin where pigments are produced. PM2.5 stimulates your melanocytes, so the skin looks darker and this could also cause blemishes and freckles.
• The oxidation also damages your skin in the dermis layer, damaging the collagen and elastin, which causes lines and wrinkles.
• Although PM2.5 doesn't clog your pores or cause acne, if your skin is sensitive or if you already are prone to acne, the particles can worsen the condition and cause more acne.  
So, when the PM2.5 level is high, you might notice that your skin is dull and dark, or there are more wrinkles. Some might feel irritated and sensitive, or notice more acne.  
What you eat is as important as what you put on your skin. Choose food packed with antioxidants such as colourful fruits and vegetables.
HOW TO PROTECT YOUR SKIN FROM AIR POLLUTION
1. Cleanse your face as gently as possible twice a day — in the morning and at night. If there are activities during the day that make your skin feel dirty, such as exercising, you can wash your face during the day. Use room temperature water and avoid using hot water because it removes the skin's natural barrier. Remember that rubbing the skin or using harsh cleanser does not make your skin cleaner — it damages the skin and causes the skin to become weaker.  
2. If your skin is sensitive, do not scrub the skin when the PM2.5 level is high. Scrubbing your skin may damage the skin's barrier and cause skin to be even more sensitive.
3. Choose a skincare product with antioxidants to tackle free radicals caused by PM2.5. Recommended ingredients are Astaxanthin, Lutein, Green Tea Extract, CoQ10, Vitamin C, and Moringa Extract. You may also consider a soothing product with ingredients like Centella Asiatica Extract or Cica. 
4. Apply sunscreen every day before you leave home in the morning. Sunscreen products today can protect your skin from UV rays as well as pollution.  
5. Dr. Pakpilai Thavisin, a health and beauty expert, offered a tip on handling pollution that air pollution and PM2.5 can damage your health and your skin by causing free radicals. Therefore, what you eat is as important as what you put on your skin. Choose food packed with antioxidants such as colourful fruits and vegetables like bell peppers, apples, carrots and beetroots. Vegetable sprouts are also a good source of antioxidants, like sunflower sprouts, pea sprouts, Kaiware Daikon (sprouted daikon radish seeds) and alfalfa. Switch from sugary drinks and soda to green tea to get more antioxidants.  
SHISEIDO
Clarifying Cleansing Foam
(125ml 1,115 Baht)
A rich foaming cleanser that contains Micro White Powder and White Clay to effectively remove excess skin-dulling surface cells, pollutants and oxidised substances. SHOP NOW
LANEIGE
Cica Sleeping Mask
(60ml 960 Baht)
This sleeping mask is formulated with cica, designed to reduce irritation and improve the skin's natural strength to create healthy and strong skin as you sleep.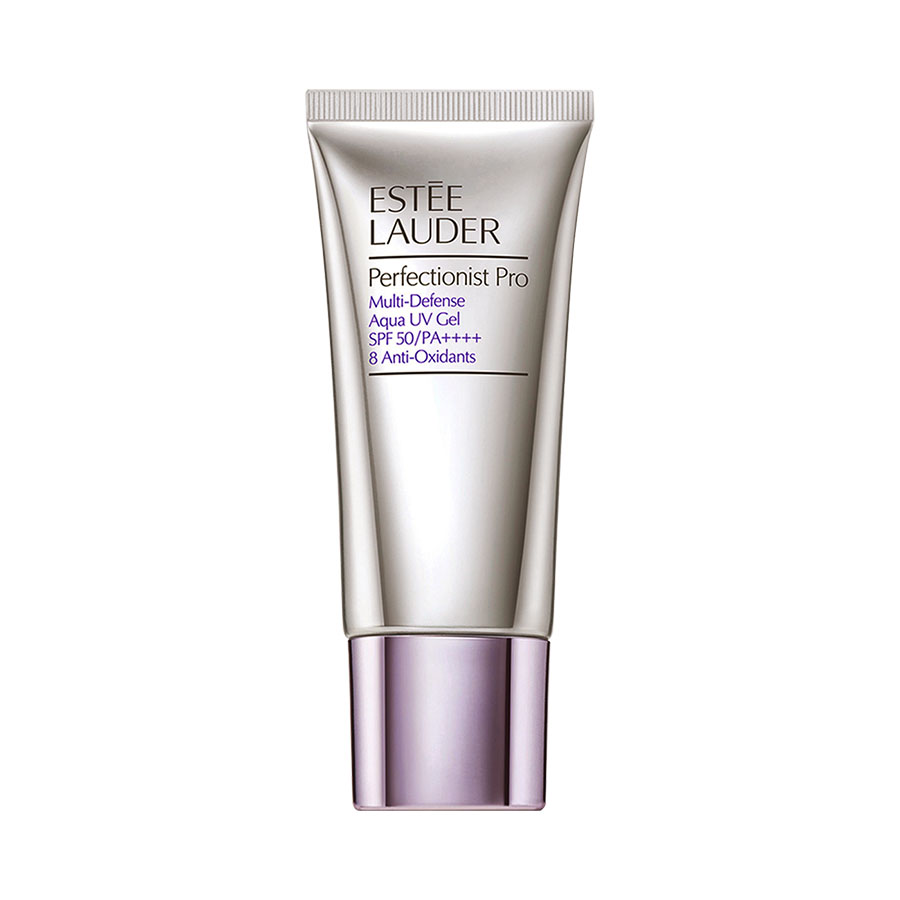 ESTEé LAUDER
Perfectionist Pro Multi-Defense Aqua UV Gel SPF50/PA++++ 8 Anti-Oxidants
(30ml 1,785 Baht)
This gel sunscreen shields your complexion from environmental aggressors with SPF50/PA++++. It is a 3-in-1 defense against UVA/UVB, pollution and PM2.5. SHOP NOW
*Prices are subject to change without prior notice.