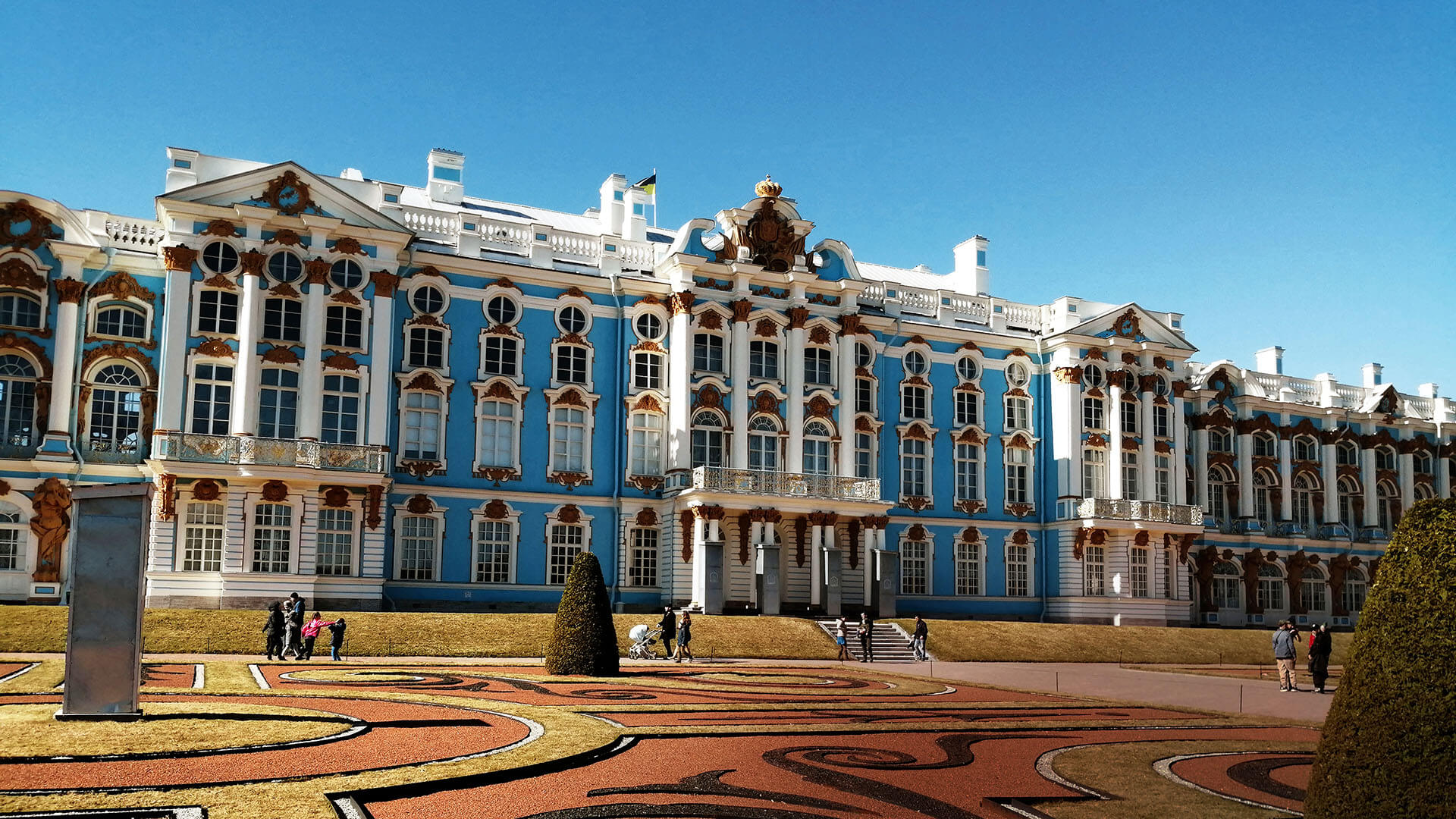 You don't need a visa to visit Russia!
PHOTOGRAPHY
NISARAT SITASUWAN
SAROJ PORNPRAPA
That's one of the many reasons to visit Russia. You can just pack your bags and go. But that's not the main reason to go to Russia. It's such a vast and magnificent country, one of the biggest countries in the world, covering both Europe and Asia. We decided to pay a visit to Russia, and since this was our first trip, we wanted to start with main destinations like Moscow and Saint Petersburg. It would already take 7-10 days just to explore these two cities.  
Thai people have known Russia since the time King Rama V visited Russia and took a photo with Tsar Nicholas II of Russia. When the image spread, big countries developed a newfound respect for Siam.
We might also have heard of Russia through stories of the violent end to the Romanov dynasty of Russia, powerful rulers of Russia. Formerly known as the Soviet Union, Russia used to be the glorious leader of communism. After World War II, it rose to power alongside the US, and soon the two began the Cold War. The dissolution of the Soviet Union happened in 1991, resulting in Russia becoming its own country as we know it today.  
So, what's the best season to visit Russia? It can be extremely cold in winter, but today there are winter clothes to keep you warm so it's not so much of a problem. While summer in other countries are hot, but in Russia (Moscow and Saint Petersburg, particularly) summer is not that hot. Spring and autumn are pretty gorgeous over there, too.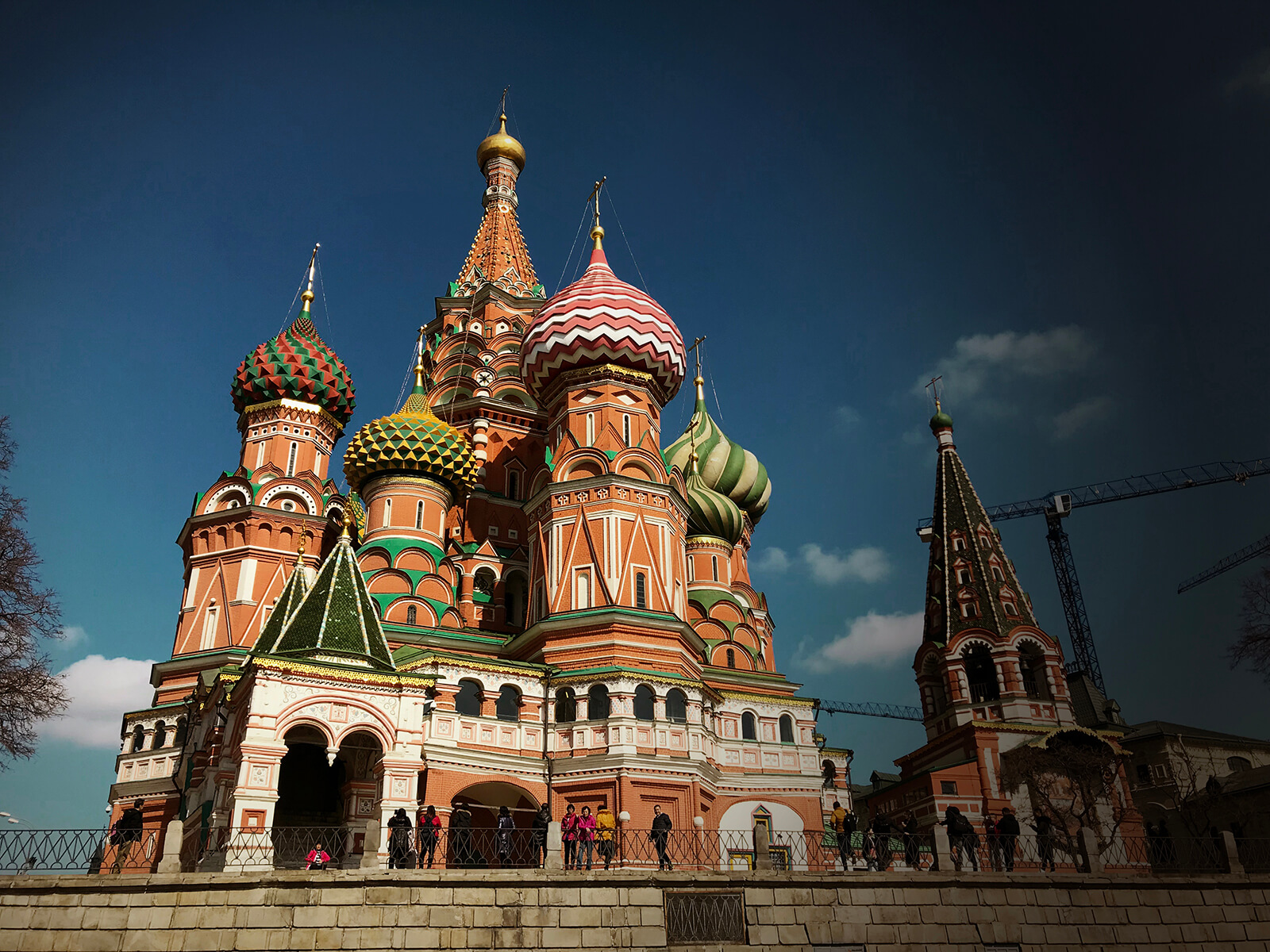 Moscow was the capital of Russia since ancient times up until the 18th century, when the capital was moved to Saint Petersburg. Moscow became the capital city again after the Revolution in 1918.
Moscow has always been central to Russia's civilisation throughout its history, even when it wasn't the capital city. Its architecture, from palaces to churches, is all large scale befitting the glory of the Soviet Union back in the days when it basically ruled half the world.
Witness the glory of Moscow at the Red Square, a 70 x 695 square used to display the Soviet Union's power through its military parades. Most people are mistaken that the name "Red Square" was given to the square because red is symbolic of the communist ideology, or the colour of the bricks in that area is red. However, the original name was "krásnyj", which in old Russian was the word for "beautiful", but now means "red".
Around the Red Square, there are many important destinations that visitors should stop by, such as the Grand Kremlin Palace, Lenin's Mausoleum, the State Historical Museum, St. Basil's Cathedral with famous colourful onion domes that have become the symbol of Moscow. GUM, an upscale shopping mall with luxury brands, is also located in this area.
Not far from the Red Square is the Cathedral of Christ the Saviour known for its gold and white exteriors. It is the largest church in Russia, built during the reign of Tsar Alexander I as a memorial dedicated to the Russian victory over Napoleon and to thank God for his guiding hand. The original church, built during the 19th century, took more than 40 years to build, and was demolished in 1931 on the order of Soviet leader Joseph Stalin. It was then rebuilt during the first Russian President Boris Yeltsin's term, and after that the cathedral became a place for religious ceremonies for the Christians in Russia. 
For museum lovers, there are two major museums in Russia. The Pushkin State Museum of Fine Arts is the largest museum of European art in Moscow, with art pieces from ancient times and masterpieces by  European artists, as well as replicas of famous works by artists like Michelangelo's David and TheDeposition, a pietà sculpted by Michelangelo. Another must-visit museum is the Museum of Cosmonautics dedicated to space exploration and history of Russia in space, from the 1960s when the country sent two canines on a space trip, followed by Yuri Gagarin, the first human to journey into outer space.
When in Moscow, even if you are with a tour with a private bus, you should still take the subway to see one of the most beautiful subway stations in the world. There are about 20 must-see stations. Another activity to try a river cruise through the centre of Moscow which will take you to see another side of Moscow, as well as the Peter the Great Statue and Stalin's Wedding Cake, a grand building that is the ultimate symbol of Soviet power and crowning glory of Moscow. 
Another activity that visitors can't miss is shopping. In Moscow, there's GUM shopping mall, and there are small shops selling Russian souvenirs such as Matryoshka dolls and replicas of items from the Soviet Union era.   
Saint Petersburg was the capital of Russia in the 18th century up until 1918, when the country was at its most glorious under the Romanov dynasty's rule and was powerful in Europe. Therefore, Saint Petersburg is home to many gorgeous palaces, exquisite arts, and golden exteriors.  
When in Saint Petersburg, you must see the Winter Palace, which is home to the Hermitage Museum, the second-largest art museum in the world, with masterpieces as exquisite as the Louvre Museum (there are some Davinci pieces here too). Art lovers can spend hours (or days) exploring the Hermitage Museum. Don't forget to check out the Russian Imperial regalia, such as crowns, jewels and Fabergé eggs. 
In Saint Petersburg, there are religious sites worth visiting, such as the Church of the Savior on Spilled Blood built by Tsar Alexander III in memory of his father, Tsar Alexander II who was assassinated in March 1881 at this spot. The interior and exterior of the church are beautifully decorated in authentic Russian style. 
Another spot to visit is St. Isaac's Cathedral, a granite church in the style of the Renaissance with a dome covered with gilded copper. In the centre of St. Isaac's Square is a statue of Tsar Nicholas I on a horse.
Next is a very significant place in Russia's history — Peter and Paul Cathedral. The tombs at the Peter and Paul Fortress were where members of the Romanov dynasty, from Peter the Great and Catherine the Great to Nicholas II and his family, who were finally laid to rest in 1998 after their death in 1918.
A trip to Saint Petersburg won't be complete without a visit to Peterhof Palace, Peter the Great's summer palace. It is nicknamed the Versailles of Russia, with its signature fountains and gold statues which welcome visitors in summer. Although it's smaller than the Versailles, it is just as exquisite, with gold decorations, gold furniture, and crystal chandeliers that make it sparkle.  
Another palace to visit is the summer palace of Catherine the Great. The Catherine Palace is 30 km south of Saint Petersburg, and at first sight, you can see it's a woman's place, with a beautiful blue and white design and delicate exteriors. Inside, it is just as beautiful, with gilded parts everywhere, and the famous Amber Room, a chamber decorated with amber panels. Although most of the palace was destroyed during World War II, it has been restored and renovated and now looks just as breathtaking as before.
There are actually many places to visit in Saint Petersburg, just like in Moscow, and other cities in Russia. But the good news is you don't need a visa to go to Russia, so don't worry if you can't cover all the places in your first trip — you can always go back for more!
• THAI Airways flies direct between Bangkok and Moscow.
• Thai passport holders can enter Russia without a visa for up to 30 days. (The passport must be valid for at least 6 months following departure date.)
• Russia's currency is the ruble, and one ruble is about 0.45 baht.