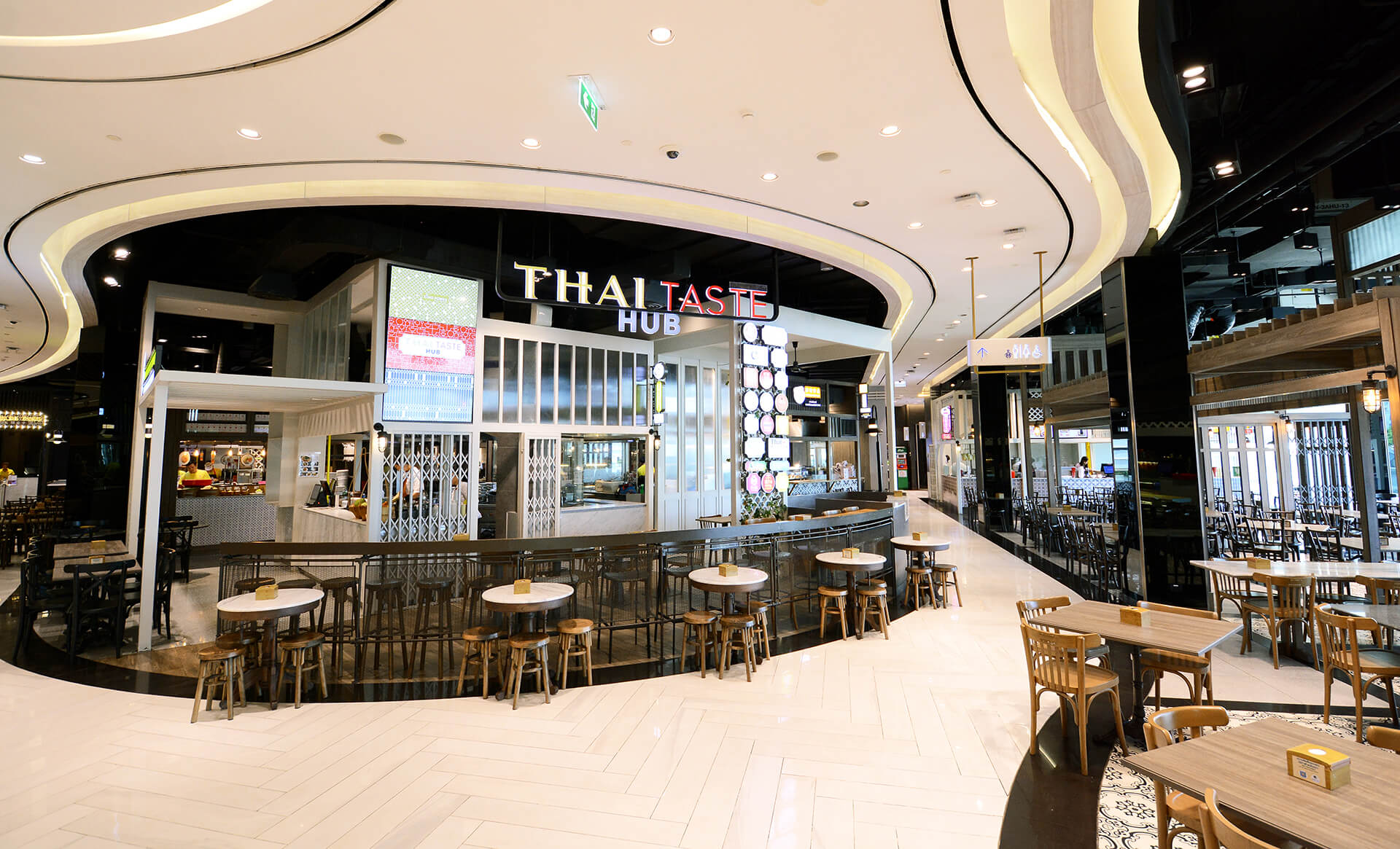 King Power still marches on to deliver elevated experiences to meet the diverse demands of any lifestyle the travellers may have. At King Power Rangnam, not only could travellers enjoy browsing a wide array of powerhouse brands at reasonable duty free prices, but they could also feast on tasty delectable food, snacks and desserts from over 20 renowned local street food vendors at Thai Taste Hub on Level 3.
Premium go-to destination for foodies, Thai Taste Hub is packed with curated top street food served in modern and contemporary atmosphere decorated with theme of local shop houses. Travellers' trip to Thailand is not quite complete without tasting some of these respected street food offering here; Hanthadindang, Thai Street Food by Asian Corner, King River Prawns, Kah Moo Chula Samyan, Nai Uan Yentafo, Kway Chap Hongte, Rongmuengkaolao, Thipsamai, Karim Roti-Mataba, Shangarila, La moon, Yanwo Haochi, Hot Fried by the Emerald 1992, All Coco, Mr. Pramuan Misin Kanom Krok, Lamai Hoi Thod Yaowarat, Siam Wisdom, Jek Meng Chicken Rice, Sawang Noodle and Teerachai Kaiyang.
If that is not enough, also on Level 3 lies another snack sanctuary at Thai Taste Hub Express where the most happening street snacks take turn to gather here. Swing by and explore the original taste of Thai street food at King Power Rangnam on Level 3.