KING POWER TAKES SAKOLNAKHON INDIGO-DYED TEXTILE TO AN INTERNATIONAL LEVEL
The wholly-Thai owned company, King Power is confident in the potential of Thai people and has been ardently committed to giving back to the society through "KING POWER THAI POWER". Recently, King Power has joined hands with Ban Na Kham community to launch NDIGO; a new line of Leicester City FC merchandise. This is the first time ever for local Thai wisdom to be internationally distributed through a football club. This new collection features indigo-dyed merchandise using local wisdom fused with modern design and cutting. These unique merchandise will be available at the City Fanstore at King Power Stadium in Leicester, UK.
Aiyawatt Srivaddhanaprabha, CEO of King Power Group, said that the INDIGO collection is under the "KING POWER THAI POWER" project for community. King Power has worked with Ban Na Kham locals in Sakolnakhon to develop the products for two years. The company educated the producers in the community to help them develop products to meet the needs of the global market, in order for Thai products to be distributed internationally, showcasing Thai crafts to the world.
Aiyawatt Srivaddhanaprabha
CEO of King Power Group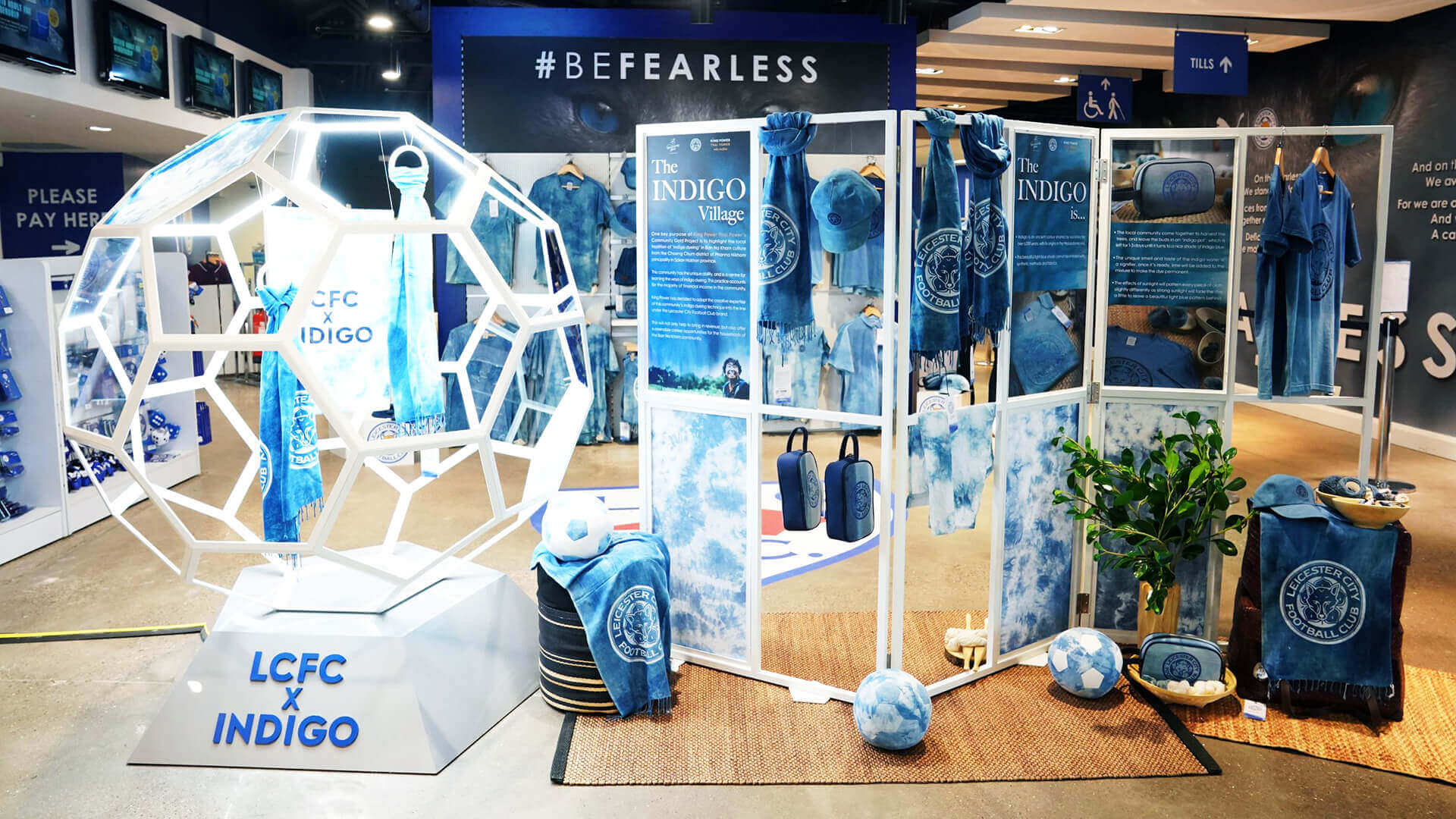 The INDIGO collection is developed and produced as Leicester City FC merchandises, available at the City Fanstore at King Power Stadium in Leicester, UK. The collection makes use of local Thai indigo-dyed textile to give it a modern and practical design through a partnership among Ban Na Kham's indigo-dyeing group, a group of crafts masters from SACICT, and King Power's designer team. The collection includes products in seven categories: embroidered T-shirts, screen-printed T-shirts, polo shirts, caps, knitted hats, bags and scarves. Every piece is dyed using traditional method — roll, tie and dip — to create unique patterns. With modern design and meticulous cutting, traditional indigo-dyed fabric becomes unique products for international consumers.
In addition to the INDIGO collection, King Power also supports SMEs by educating them about adding value to their products. King Power works with its partners from product design, packaging, production and marketing to distribution. The company uses its knowledge in travellers' needs to help its partners. It is not only partnership, but companionship that benefits both parties. King Power also works with universities on developing local products to become internationally recognised.
SHOP INDIGO COLLECTION