FASHION EDITOR
SANSHAI
JIRAT SUBPISANKUL
PHOTOGRAPHER
AEKARAT UBONSRI
STORY
PILAN SRIVEERAKUL
Beauty secrets to keep you looking gorgeous
from top to toe this winter
1. Winter Cleanser: In winter, wash your face with room temperature water in the morning and avoid using facial cleanser with a lot of foam because it can leave your skin feeling dry and tight. Steer clear from cleanser or toner with alcohol, and switch to something gentle like cleansing cream or cleansing gel to keep your skin moisturised.  
Top Secret: Add humidity to the air this winter by placing a glass of water on your desk or in your bedroom to reduce moisture loss. 
2. Winter Moisturiser: As air humidity drops, skincare products which work in summer may not be enough in winter. If you have normal to oily skin, choose products which hydrate the skin for a long period of time to keep the skin fresh and hydrated. If you have dry or sensitive skin, choose something that promotes sebum production to strengthen the skin. Also, look for something fragrance-free so it doesn't irritate your skin this winter.  
Top Secret: Mix fresh milk with water and spray it on your face before applying facial cream. It keeps the skin moisturised and soft in winter.
3. Winter Body Care: Within three minutes after taking a shower, use body oil or rich body cream on your skin. When the skin is still damp it can better absorb the oil or cream. If your skin is extremely dry and flaky, apply petroleum jelly on dry areas.
Top Secret: If you don't have petroleum jelly, you can treat dry and flaky skin by using a towel or cotton ball to dip in cold milk and place on the dry areas. Leave it on for five minutes and rinse. Lactic acid in milk can help exfoliate dead skin cells and hydrate the skin.
4. Winter Makeup: In winter, switch from powder foundation to cream or cushion, and skip the powder to keep the skin looking healthy and hydrated. For cheek colour, cream texture is easier to blend than powder, and gives a healthy glow. If you have dry skin and red blotches in winter, avoid pink cheek colour and opt for a peachy tone for better balance. For under eye concealer, choose one with a flexible and blendable texture which doesn't contain too much powder, and skip the powder in that area.  
Top Secret: Avoid using sparkly bronzer or powder highlighter because it can make the skin appear drier and enhance your lines.  
GUERLAIN
Super Aqua-Serum Intense Hydration Wrinkle Plumper
(50ml 6,750 Baht)
A serum that offers the skin a new anti-wrinkle hydrating power, it hydrates the skin and restores the skin's balance with quick-absorbing texture.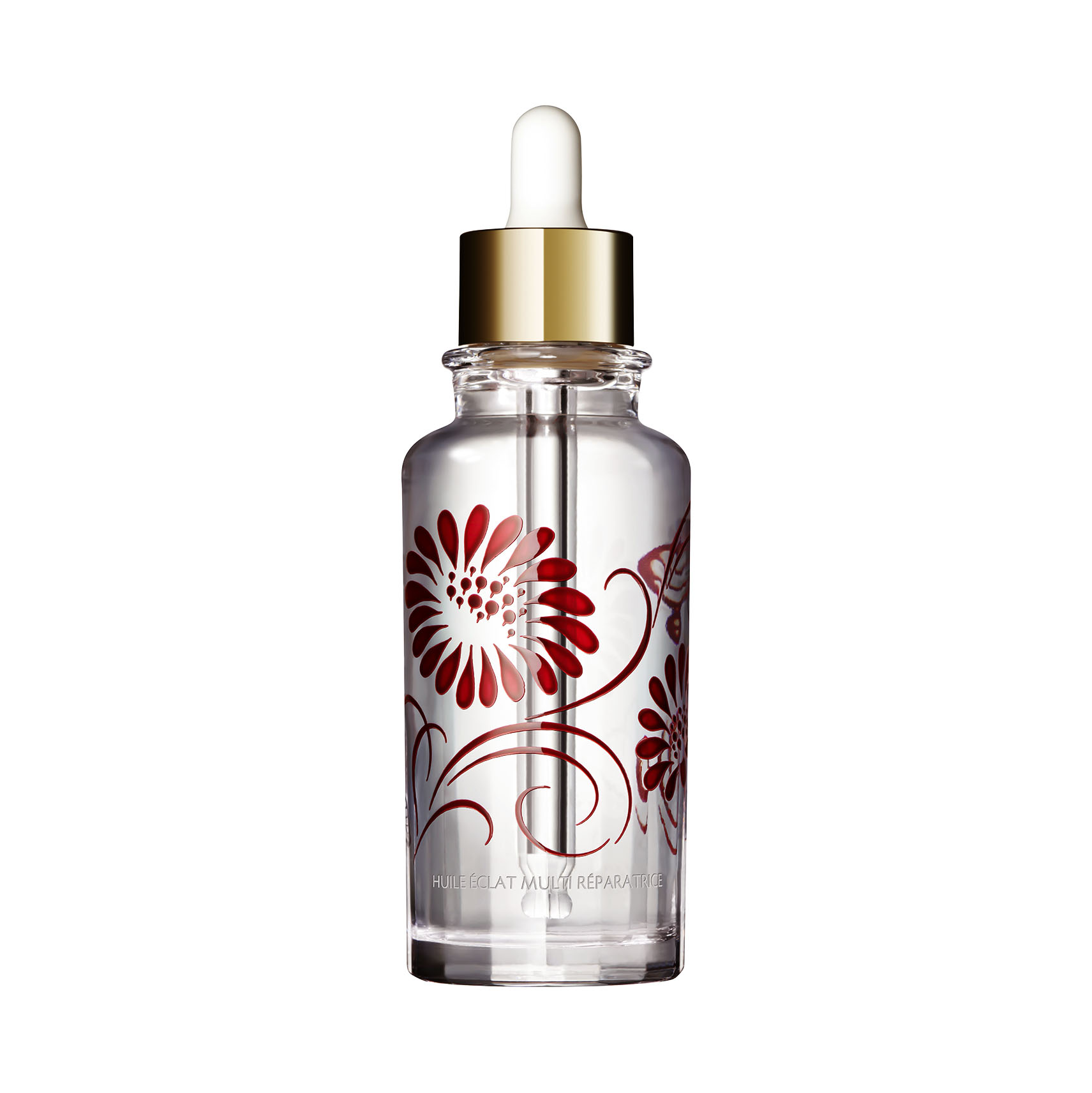 Clé de Peau Beauté
Radiant Multi Repair Oil
(75ml 3,485 Baht)
An exquisite multi-purpose oil for face, body and hair that leaves skin enchantingly dewy, visibly plump and firm, while reducing dullness and lines. 
SHISEIDO
Synchro Skin Self-Refreshing Foundation
(1,515 Baht)
With ActiveForce™ technology, the foundation blends beautifully with the skin to give a natural finish with light and comfortable feel that lasts 24 hours.
*Prices are subject to change without prior notice.