FASHION EDITOR
SANSHAI
JIRAT SUBPISANKUL
PHOTOGRAPHER
AEKARAT UBONSRI
STORY
PILAN SRIVEERAKUL
Tips on finding a fragrance
that perfectly captures your character
The fragrance you wear says a lot about who you are, just like clothes and accessories. With so many fragrances to choose from today, it can be a daunting experience to search for the right fragrance. Worry no more. Here are some simple tips that will make the quest for the right scent easier, based on one simple fact that there are four types of scent: floral, citrus, woody and oriental, and they give entirely different impressions.
If you don't know what scent is right for you, it's best to see how you dress, what music you like, and where you hang out. These things can help you find the right scent. Ready? Let's find your match.
LOOK GOOD: You like lace, florals and ruffles, and you are always dressed in silky chiffon or satin. Your favourite colours are light pink and old rose.  
FEEL GOOD: You are sweet and romantic, with a lot of femininity. You love classical music. For a man to sweep you off your feet, he must be a true gentleman who is gentle, kind, and attentive, someone who makes you feel like the only woman in the world and always surprises you with big bouquets.
SMELL GOOD: The scent that suits you the most is floral scents from jasmine, rose, lily, gardenia, and orange blossom, encased in a light pink glass bottle.   
TRY: Gucci Bloom Nettare Di Fiori EDP, a fresh and sweet scent with hints of rose and ginger. This intensely sensual interpretation of the Gucci Bloom fragrance features notes of orange blossom and jasmine, giving a fresh and fun vibe of sweet innocence. 
LOOK GOOD: Sometimes you wear white and yellow, but sometimes you go all out and get vibrant with orange and green. One thing is for sure — you keep it simple and focus on functionality.
FEEL GOOD: You're an active woman with passion for pop rock music. You love going outside and enjoying the world. You love excitement and adventures, and you are not afraid to try new things or meet new people. There's always something creative going on inside that head of yours.  
SMELL GOOD: The scent that represents you most is citrusy and clean scents of orange, lemon and grapefruit. This type of fragrance is often in a yellow, orange or light green bottle.
TRY: Calvin Klein ck One Platinum Edition EDT brightens up your mood with fresh green apple, spicy pink pepper and vetiver, perfect for an outdoorsy girl with a unisex spirit.  
LOOK GOOD: You sport a sarong and a caftan atop your bikini, with a head scarf or straw hat. You let your hair flow and dance in the sun — who needs to style her hair anyway?  Your favourite colours are sea blue, coral red and desert brown. 
FEEL GOOD: You are carefree and independent. Your happiness is to gaze at the sunset and listen to reggae or bossa nova music while sipping on a cocktail. When the weather doesn't permit, you simply do yoga at home.  
SMELL GOOD: The right scent for you is something woody with hints of wood and spices like cinnamon, sandalwood, cedarwood, and patchouli. The fragrance is often inside a blue, nude or brown bottle that reminds you of the sea and sand. 
TRY: Tiffany Eau de Parfum Intense is warm and inviting, with a sweet hint of vanilla and warmth of amber. The scent is sophisticated, warm and delicate.   
LOOK GOOD: Your favourite colours are red, purple and gold, and you wear something glamourous and sexy because you like to be in the spotlight.
FEEL GOOD: You are charming, mysterious and seductive. You always arrive at a party fashionably late so that all eyes are on you. You're in love with jazz music, and you are often spotted with your beau on a yacht or at a fancy dinner in magical cities like St Tropez or Monte Carlo.
SMELL GOOD: The fragrance that expresses who you are is something oriental with hints of orchid, vanilla, chocolate and musk, encased in a purple, red or bronze glass bottle. 
TRY: Yves Saint Laurent Mon Paris Couture EDP, a floral and fruity scent with hints of tangy fruits and sensual musk, it is a scent that brings freshness and mysterious sensuality. 
Bloom Nettare Di Fiori EDP (50ml 3,665 Baht / 100ml 5,050 Baht)
ck One Platinum Edition EDT (100ml 1,930 Baht / 200ml 2,620 Baht)
Eau de Parfum Intense (50ml 3,680 Baht / 75ml 4,610 Baht)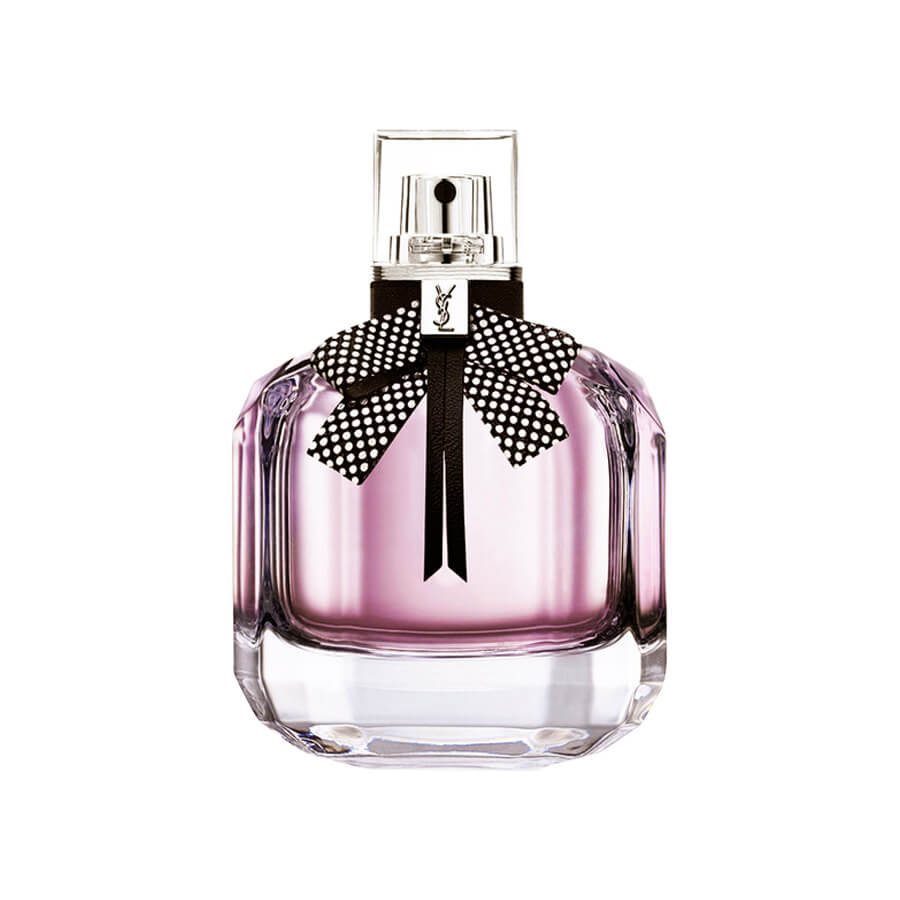 Mon Paris Couture EDP (50ml 3,825 Baht / 90ml 5,525 Baht)
*Prices are subject to change without prior notice.