3 BEST SUMMER BEAUTY SOLUTIONS
Fight sunlight with these three tricks to stay gorgeous despite the heat
FASHION EDITOR
SANSHAI JIRAT SUBPISANKUL
PHOTOGRAPHER
WAROON KIETTISIN
The biggest skin problem in the hot season is uneven colour and dullness. The heat can also make your skin lose its natural moisture. The skin becomes dry, so it produces more oil, which in turn messes up your make-up, causes acne, and just ruins your beauty.
Here are three easy tricks to make sure your skin stay gorgeous throughout this hot season.
You might think that when it's hot, you don't need moisturiser, because it gets sticky. That's so wrong. Dehydration can happen to oily skin, too, if your skin is exposed to heat for a long time.
The trick is to choose lightweight moisturiser to replenish moisture to the skin. Moisture helps the skin look youthful and healthy. Look for a product with words such as aqua, water, or hydration. Stick with gel or emulsion formula to avoid the skin getting sticky when you sweat.
Another common problem that comes with hot weather is overactive oil glands. Oily skin ruins your beautiful make-up, leaving the skin looking dull.
The trick is to simplify your skincare routine and choose only lightweight products. After you wash your face in the morning, use toner followed by liquid skincare and lightweight moisturiser to help hydrate the skin, followed by milky or liquid sunscreen. Then, apply your make-up. It is important to know that your powder and foundation can react to the skin's sebum and turn dull, so choose high-quality products that won't change colour during the day. For touching up during the day, use oil-blotting sheets and apply loose highlighting powder to make the skin glow without leaving streaks or looking too cakey.
Acne is common when the weather is hot. It can be caused by washing your face too much or touching up your skin too often. Your sweat, when mixed with skincare products or make-up, can lead to irritation.
Here's the trick — avoid touching your skin. Instead of washing your face during the day, you can use a facial mist to freshen up the skin. Spray it in the air and let the mist touch your face. This can help your skin feel fresh without having to irritate the skin, and it doesn't smudge your make-up. You can also use a fine scrub to exfoliate your skin once or twice a week to reduce clogging, followed by masking your skin with a detoxifying mask to remove impurities and excess grease.
CLINIQUE
Moisture Surge Hydrating Supercharged Concentrate
(48ml 1,830 Baht)
A quick fix for dehydrated skin
VICHY
Idealia Lumiere Illuminating Moisture Essence
(30ml 1,615 Baht)
Lightweight essence to hydrate and brighten the skin
GIVENCHY
Vax'In City Skin Solution D-Tox Skincare Duo-Shot Masks
(8x5ml 2,080 Baht)
An intensive mask for detoxification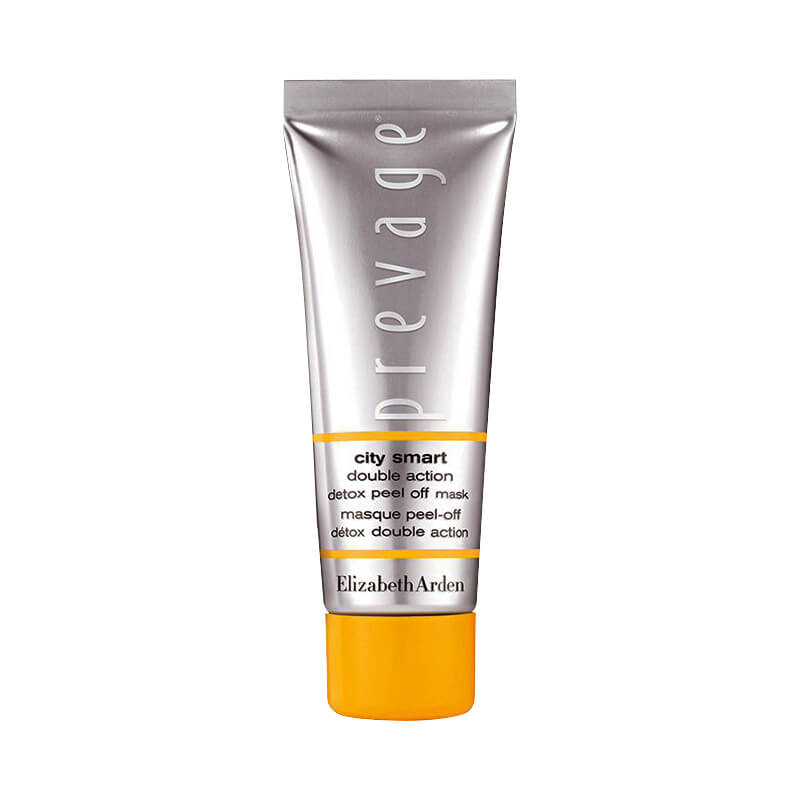 ELIZABETH ARDEN
Prevage City Smart Double Action Detox Peel Off Mask
(75ml 2,400 Baht)
A detoxifying mask to deeply cleanse the skin
JURLIQUE
Rosewater Balancing Mist Intense
(200ml 2,125 Baht)
A refreshing hydrating spray to soothe the skin
*Prices are subject to change without prior notice.