Thitapa Panasahatham – Director of Communications Rosewood Bangkok
 

Public Relations Executive is the traveller who swears by no definitive travel plan as she believes that unforeseeable situations and recommendation from the locals always lead you to surprises. Her impressions on our four neighbouring countries could rekindle your desire to pack your bags and hit the road again.
Van Vieng trip could well be the toughest trip in my whole life. I hopped on a plane on my own with one backpack to this small town nestled in a scenic valley around the end of a rainy season. While waiting on a friend to join me, a lush greenery and a blue lagoon kept me in a trance on end on my first day there. My experience with the lovely native there was wonderful. Wherever I went, they greeted me with "sa-bai-dee" and their local food was tasty. Everything was just right. Come to think about it, that trip was the one which inspired the wanderlust in me and my passion to see the world out there
The name of Ankor Wat is likely to be the first place to pop up on anyone's bucket list because it is one of the world's seven wonders which is the closest to Thailand. My first thought was I had to brace myself through the busy crowd there due to its fame. I imagined rising up early to catch the first ray of the sun and its reflection on the pond from the back of castle with hundred other travellers. It turned out the view was really worth it despite the crowd. The more I think about it, the more amazing and worthy that trip was. How could people from the old time – 12th century to be exact – manage to build it? How much labour had gone into creating this magnificent place? How much faith and money? It was truly amazing. At first I thought it was only a single castle but actually it was the city of temples with a hundred of temples in there and surrounding Siem Reap still have Angkor Thom, Bayon Temple and Ta Prohm Temple. If a travel restriction has been eased, this should be on your priority list because people from Europe or faraway places still cannot come visit. That means you will have the freedom to roam and marvel at the place to your heart's delight.
Travelling up north this time opened up my perspectives in so many ways. My first take from it was that despite a short-haul flight from Thailand, their way of life and culture are so radically different from ours. For example, those small chairs, which we normally see people sat on while dishwashing, were used for their pho lunch. In the evening fell, the roads were blocked for beer parties. Traffic on the roads were such a turmoil but, strangely enough, there was not an accident in sight. What I've seen there reminds me that whatever that is different from us does not mean it is a wrong or bad idea. Another thing I've learnt is how the joy of Cat Cat Village in Sa Pa came about. The villagers there live their lives in the bliss of pure air with a waterfall right in their village. Everyone lives a sustainable life without any urban sight and sound. Going there really made it hit home for me that the blissful life is really simple when you let it be.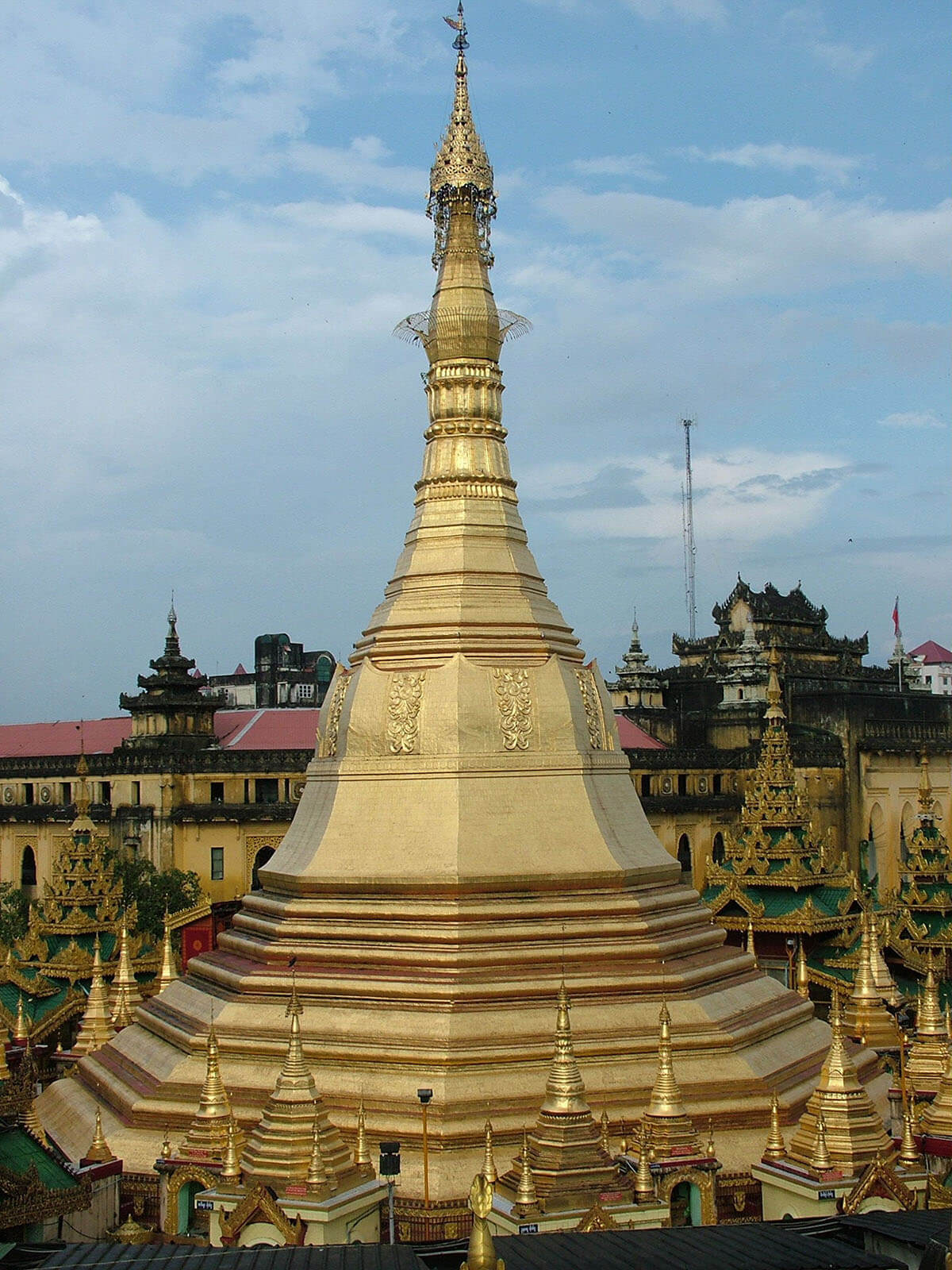 My last trip before COVID-19 was to go (to Yangon) for work which I never thought it would be any special. On the contrary, I came back full of impressive memories. The first image that comes to mind is longyi – a kind of sarong worn by men and women in Burma – which took me back to over 50 years ago when you saw people in longyi standing with colonial buildings or the bright golden colour of a pagoda on a background. Another impression was a sense of safety which I could feel as a woman strolling on my own in the city. No one gave me any cat call or indecent look. (Mind you, I did dress quite sassily by the way). Lastly, the authentic Buddhist faith was expressed by the locals there in their demure manner of taking off their shoes or meditation.  The way they said their prayer out loud and the sound echoed inside the temple and the wind that blew past the Bodhi trees which rattled the bells are awesome images of peace and serenity. It was the spiritual state which cannot be found elsewhere.