Infinite Festive Spirits at "Endless Celebrations Countdown" with Concerts and Walt Disney Friends
King Power Group and Walt Disney (Thailand) Co., Ltd. held a spectacular sight and sound on New Year's Eve with endless activities to conjure up a festival of happiness – Endless Celebrations Countdown – at King Power Rangnam.
This countdown party was organized as part of King Power and Disney Endless Celebrations campaign in order to deliver phenomenon of joy for Thai and international tourists. King Power Rangnam was transformed into this magic kingdom; especially at night when tourists can enjoy a colourful illumination, making King Power Rangnam the new landmark for countdown of Bangkok.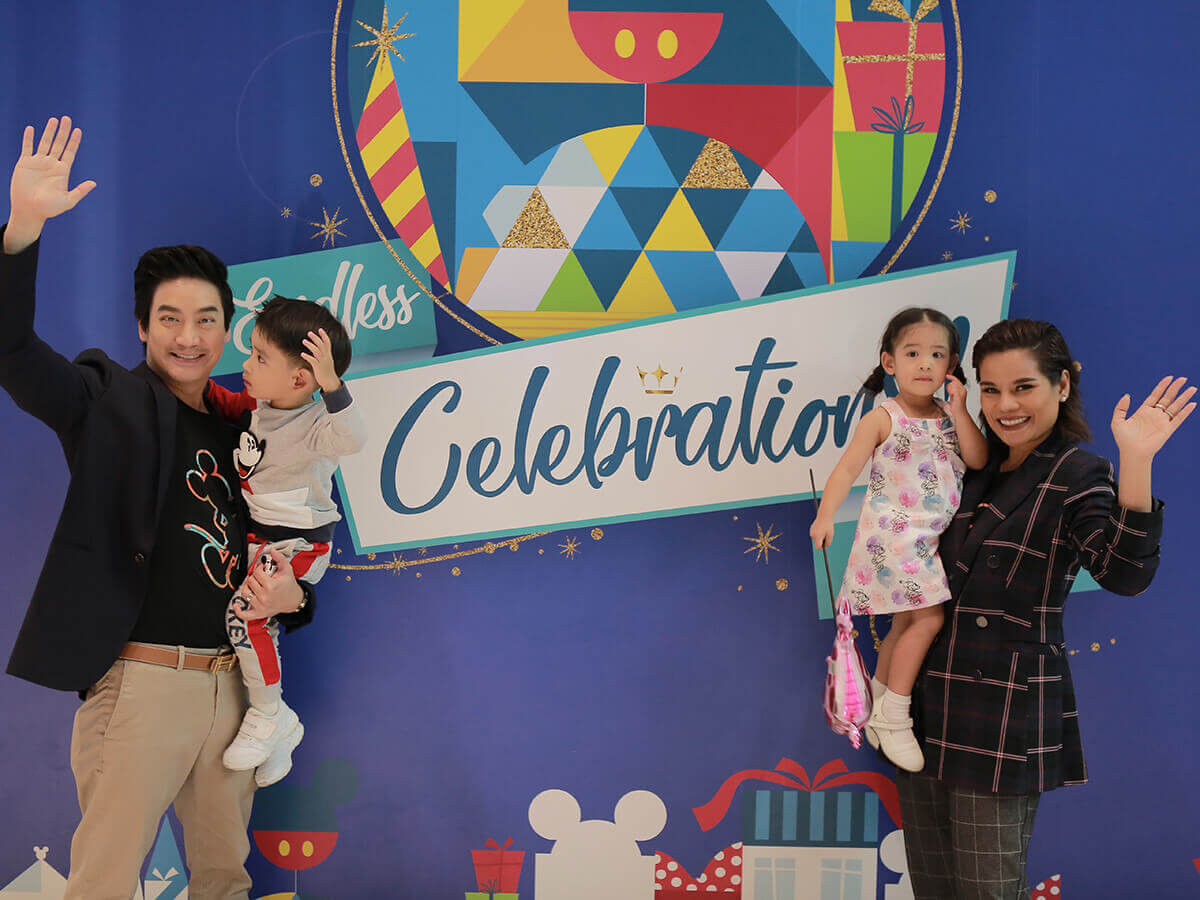 Adorable Walt Disney friends also turned up at the countdown party to chat in a cosy and casual atmosphere with Opal – Panisara Arayaskul and Oak – Smith Arayaskul who brought along their kids Aline- Arran.
There were live performances from leading entertainers; Stamp Apiwat, Off/Gun/New/Tay, Sweat16, 4 Podam – Gam Wichayanee, Gun Napat, Dome Jaruwat and Tum Warawut.
The countdown party was also liven up with mapping show and bright bursts of fireworks.