For Mother's Day this year,
here are accessories in golden
hues to add glamour to your
look. More importantly, these
are items stylish mothers and
daughters can share.
STORY: TAWAN KONKAEW
PHOTOGRAPHY: COURTESY OF BRANDS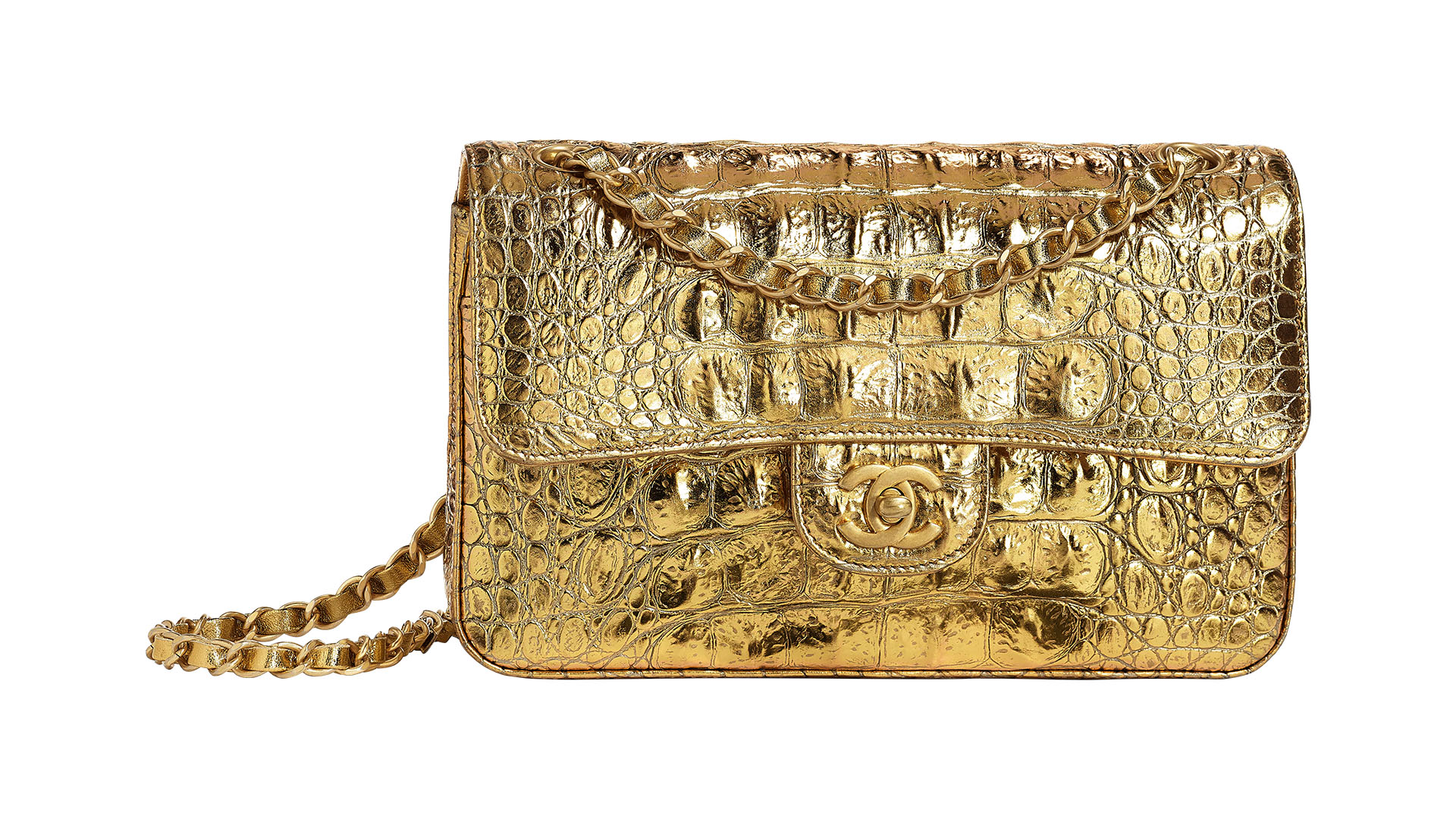 CHANEL
For the Pre-Fall or Métiers d'Art Collection, Chanel was inspired by ancient Egypt, and the classic Chanel 2.55 Flap Bag is redesigned in crocodile embossed calfskin in gold tone, looking precious like a Pharaoh's possession.
DIOR
Ever since the brand appointed its first female creative director, Maria Grazia Chiuri, French luxury brand Dior has presented practical and feminine designs free from unnecessary flamboyance. In the Pre-Fall 2019 collection, these classic aviator sunglasses in all gold may appear ordinary, but feature the brand's iconic 'Cannage' motif on both sides.
TIFFANY & CO.
Although Tiffany T has been around for several years, the American brand continues to wow its fans with new product lines. This year, Tiffany & Co. presents the letter T in various designs on bangles, rings and necklaces, creating cool and classic pieces that can be worn singularly or layered up. Every piece is made with gold, making it a treasure to cherish.