New items to sweeten up
your relationship, from
adorable motifs like lips
and heart to luxurious bags,
to bring a smile to your lady's face
STORY: TAWAN KONKAEW
PHOTOGRAPHY: COURTESY OF BRANDS
CARTIER
Inspired by the brand's iconic jewellery box from 1910, Cartier's new Guirlande de Cartier bag collection, unveiled this summer, is the spirit, character and heritage of the Maison. Made of supple calfskin, the bags are inspired by jewellery box in an asymmetrical octagonal shape, decorated with gold lettering. The black velvet inside the bags has been turned into a leather lining. The bags come with a strap for women on the go who want a classic style with a modern touch.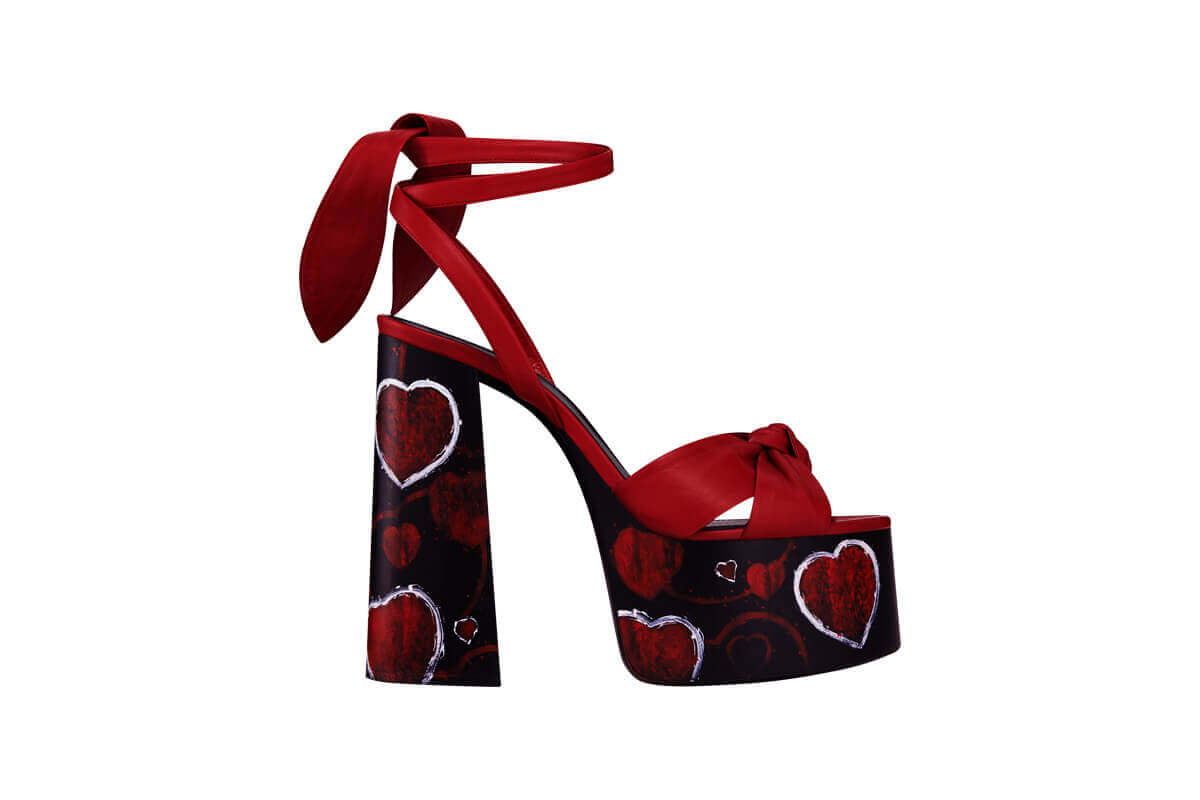 SAINT LAURENT
Travel back in time to the brand's most successful era in the 1970s with platform shoes that was the biggest trend of the time. Edgy designer Anthony Vaccarello revamped the look of platform shoes with red leather straps that elongate the legs, and heart motifs that add a playful hint. Pair the shoes with leather pants or faded denim shorts to get a sassy Saint Laurent look.
KATE SPADE
What's a Kate Spade woman like? She is a woman filled with energy, positivity, happiness, playfulness and confidence. Kate Spade designs instantly bring a smile to your face. This summer, try cute smartphone cases featuring lip motifs in various colours to reflect youthful femininity. It makes a great gift for your special lady, sister or daughter.