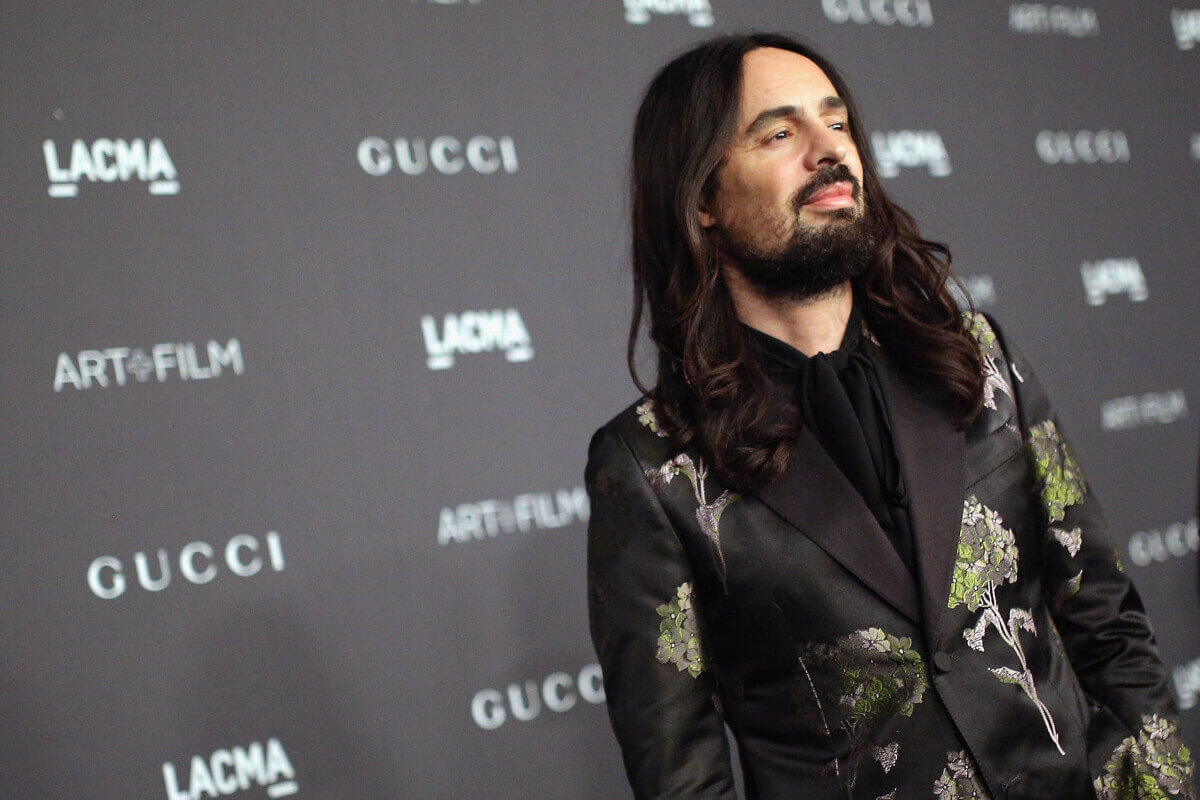 After Alessandro Michele was appointed Gucci's Creative Director, the brand has been on the rise, and the Resort 2018 Collection does not disappoint. Inspired by nature and Italian culture, this is yet another gorgeous collection to watch.
PHOTOGRAPHY
COURTESY OF BRANDS
Born with a truly Italian spirit, Alessandro Michele grew up in Rome. Upon graduating from the Accademia di Costume e di Moda in Rome,
where he fully immersed himself in his country's glory, Alessandro got his break for Fendi as an accessories designer before moving to Gucci in 2002. In 2006, he was named Leather Goods Design Director, the department which was the company's main earner. In 2014, he was in the spotlight after becoming Gucci's Creative Director. His lavish and artistic design turned the brand's image around and brought success to Gucci in terms of both sale and press. The positive feedback has led him to continue exploring new territories that Gucci had never ventured into before.
For this season, he chose to present his fashion show in Florence, with an underlying meaning. "The only era to compare to those epochs, I think, was the Renaissance," Michele said. "It was the other big step. And Florence was at the centre of that change —
He did notjust serve the Renaissance straight up — he picked a more
daring and eccentric approach to the glorious age.
Whatever your style is, this collection has you covered.
like California is now. It heaved with beauty, creativity, energy and a power to shape the future, all fueled by money." There's no better fit than Palazzo Pitti, an old palace which once belonged to the Medici family, home to valuable arts such as Botticelli's paintings and marble sculptures. Before the fashion show, VIP guests like Elton John, Jared Leto, Kirsten Dunst and Dakota Johnson made their way through these masterpieces. They were masterpieces themselves, all dressed up in vibrant colours, as striking as the models on the runway.
Now you might be able to see the fantasy living inside the designer's mind. He did not just serve the Renaissance straight up — he picked a more daring and eccentric approach to the glorious age. Pant suit with flare legs, long cape, brightly coloured maxi dress in orange, fuchsia and pistachio green, the offerings come in various textures from lace, fur, silk, and brocade to velvet, with embroidery and pearls. The brand's popular screened T-shirts, leather jackets and denim pants were also in the mix. Alessandro Michele also played with the brand's name with words and phrases like "Guccy", "Guccification" and "Guccify Yourself" to tempt the brand's fan to get their hands on this collection. Whatever your style is, this collection has you covered.
Bags in this collection have seemingly classic shapes, but with extravagant details. Red velvet bag with yellow crystals and metal bees give a feeling of fertility in Ancient Rome. Floral leather bag is bright and bold. Shoes come with fun details like studs and crystals, great for spicing up your look.
There are more than 100 pieces of accessories on display — tiaras, combs, hats, necklaces, earrings, gloves, socks, belts, bracelets, rings and more, all in shiny metal or crystal, featuring animals in nature and symbols from Roman mythology such as olive branch headband and colourful spring blooms, symbolic of new beginning and fertility.
There is no definite rule to Gucci's glamour and edginess, but one thing is definite — Gucci Resort 2018 Collection totally rocks.