PHOTOGRAPHER : WASAN PUENGPRASERT
FASHION EDITOR : SANSHAI JIRAT SUBPISANKUL
MODEL : TASHA (@ WM MANAGEMENT)
MAKEUP ARTIST : SURAPRE ACHIRAKUL
HAIR STYLIST : PORNPAN CHANCHOLSAMUT
Long-sleeve check shirt with tie, printed scarf, and trench coat from Burberry, and pointed-toe slingback shoes from Dior.
Sleeveless leather jacket and leather skirt from Salvatore Ferragamo. 
Tweed dress with front pockets, acrylic brooch and handbag with chain from Chanel.
Net bodysuit, fitted jacket, sheer printed skirt, belt, pointed-toe slingback shoes and handbag with strap from Dior.
Printed halterneck with front buttons and printed pants from Salvatore Ferragamo.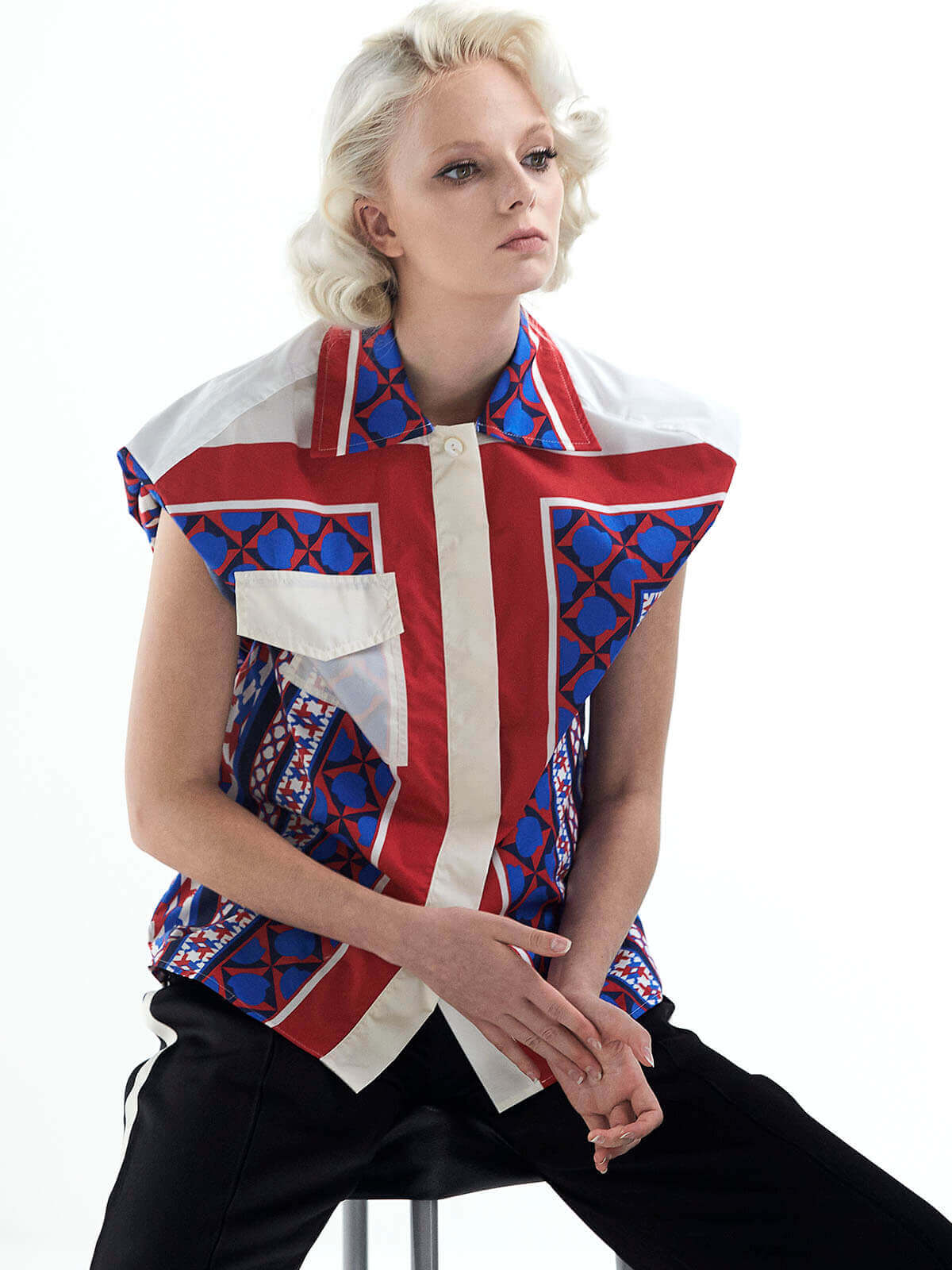 Short-sleeve printed shirt with pocket, and trousers with side stripes from Moncler.
Chiffon blouse, pleated skirt, sheer stockings, pointed-toe shoes, handbag and belt from Prada.
Jacket with metal buttons and shorts from Hermès and high-top boots from Salvatore Ferragamo.
Printed dress and double breasted jacket from Emporio Armani.
Printed chiffon blouse and asymmetric pleated skirt from Moncler and pointed-toe shoes from Prada.