PHOTOGRAPHER
SUPACHAT VETCHAMALEENONT
STORY
PUSSADEE SIRIWATCHARAMETTA
Thongek Mor Ya Tha Chalong TV drama has ended, but the craze for actor "In" Sarin Ronnakiat continues,
 

and this is why Power magazine cannot resist inviting the rising star to show his gorgeous look

 

in a special fashion set styled by Sanshai Jirat Subpisankul to enhance the actor's coolness.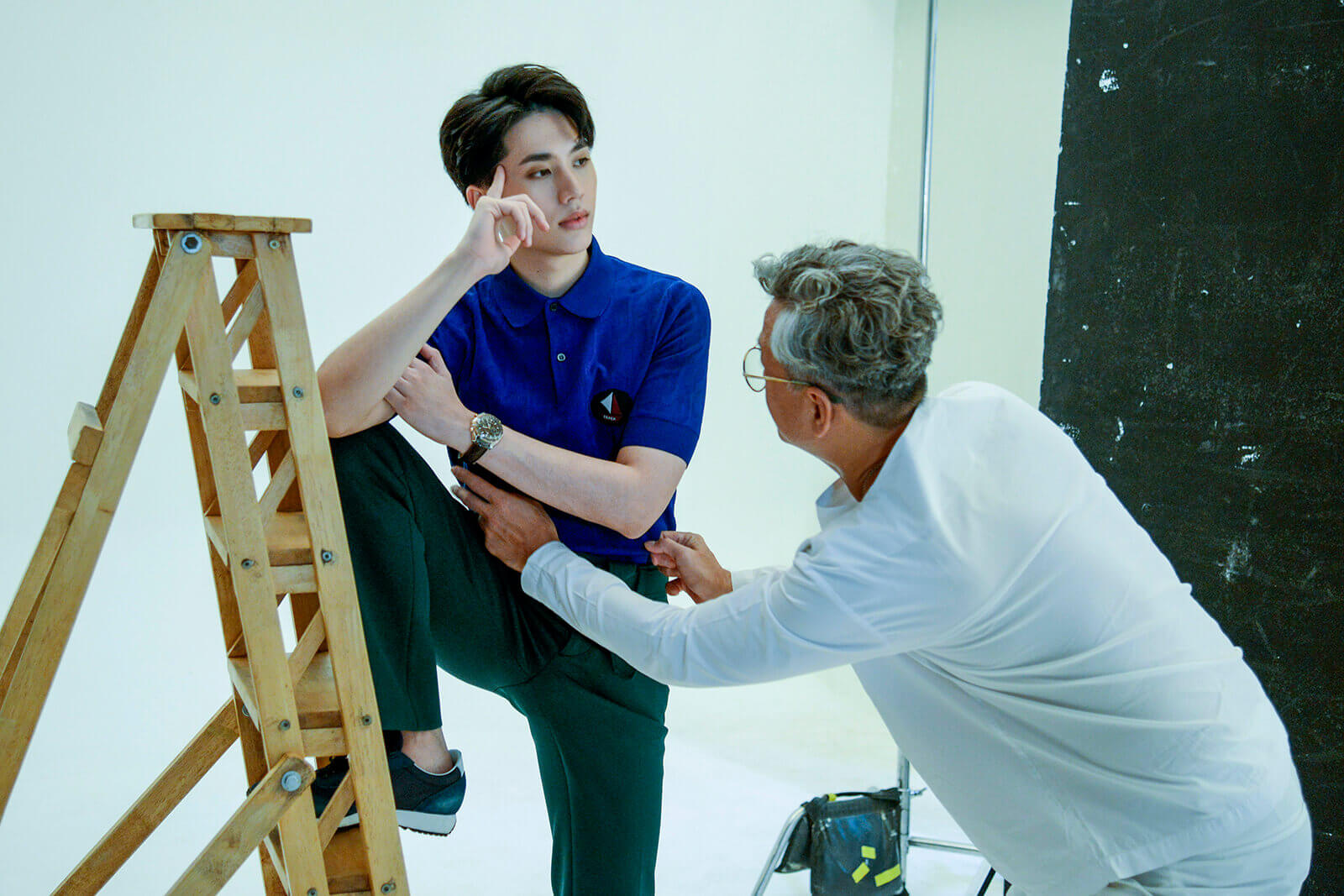 For this project, Thailand's top make-up artist "Fa" Surapree Achirakul creates a light and natural look to transform him into a K-pop heartthrob who is ready to melt women's heart. The make-up, enhanced by his cool and playful poses, give the stylist exactly the looks he's looking for — clean, minimal but mysterious.
The day sails smoothly and goes quickly because everyone is a professional and in sync. Although it's Sarin's first time working with Power magazine, he has actually joined King Power's Songkran event before. In fact, the actor says he's a loyal King Power customer as he travels often. 
"I am so happy to work with Power magazine and I can see that everyone is very professional. The images are amazing. I want my fans to see all the eight looks which are cool and contemporary, perfectly capturing the essence of Spring/Summer."  
If you miss seeing him, you can check out the fashion shoot in this issue, but he reveals that there's a major fan meeting coming up soon. As for other TV dramas, he says it might be a while because he's in the middle of filming Fak Fa Khiri Dao. 
"This TV drama brings together three fresh faces, and I am one of them. I play Khiri, which is a challenging role, as he has two personalities. In the beginning, he is a good son to Sinjai Plengpanich, but as the story progresses, he turns into an evil person. I want everyone to stay tuned to find out why he has to change. I think he's a very interesting character."
As for his lifestyle, his fans can see his daily life on his Instagram. If you're his follower, you will see that he's always travelling. "I love travelling, both to other provinces and overseas. I think travelling opens my eyes and really allows me to rest. I also get to learn new things while travelling. If you ask me what my favourite country is, I love Spain, because of the places and the food."
If he has to define his travelling style, he says, "I am a luxury traveller. I love fine dining and nice hotels. I work hard, so when I travel, I want to be comfortable. I also enjoy shopping while travelling, and every time I travel, I go to King Power at Rangnam and the airport. I like to buy clothes, shoes, bags, and skincare products, because they are very reasonably priced," says the actor with happiness as he thinks of his memories.