FASHION EDITOR
SANSHAI
JIRAT SUBPISANKUL
PHOTOGRAPHER
AEKARAT UBONSRI
Skincare products that every man should try
It's never too late to start taking care of your skin. Gone are the days when men left their skin rough and unloved — modern men look after themselves and their skin. Here are some products you can try if you want your skin to look healthy.  
1. Shiseido Defend Beauty Deep Cleansing Foam
deeply cleanses the skin. Designed for daily use, the foam removes dirt and excess oil. The rich foam leaves the skin feeling soft and silky without removing the skin's natural moisture.  
2. Clinique Dramatically Different™ Hydrating Jelly
is a moisturiser that deeply hydrates the skin with CleanShield Technology™, which is formulated with a moisture barrier blend of sunflower seed cake, barley extract and cucumber fruit extract to strengthen skin. The skin feels hydrated and balanced, plus pollution protection. The water jelly texture feels light on the skin and absorbs quickly without greasiness. The skin feels soft and healthy. It is suitable for all skin types. This product is dermatologist-developed, allergy tested, non-acnegenic, and free of paraben and fragrances.
3. 111Skin Hydrolat Anti Blemish Tonic
is a toner that nips acne in the bud, treats acne on your skin, and heals the skin post-acne. Formulated with skin soothing ingredients, the toner also contains lactic acid which controls sebum and heals the skin, while salicylic acid stimulates skin cell production to reveal new skin. Colloidal Silver reduces inflammation, while Rosemary Hydrolat soothes the skin and enhances other ingredients' power.   
4. Biotherm Homme Force Supreme Black Regenerating Care
is an overnight mask that rejuvenates the skin while sleeping. Formulated with Life Plankton and blue algae extract, the mask works wonders on the skin in just one minute. The skin feels firmer and lines are reduced overnight.
5. Kiehl's Eye Fuel
is an eye cream for men. Light and gentle, it is formulated with caffeine and vitamin B3 to reduce dark circles and puffiness, while also reviving the skin around the eyes after a hard day's work or long trip.  
6. Origins Mega-Mushroom Relief & Resilience Hydra Burst Gel Lotion
is a new formula that releases droplets of water upon application. The skin feels hydrated without excess oil. The light, soothing, watery lotion is formulated with Reishi, Cordyceps and Fermented Chaga, with skin hydrating Sea Buckthorn and nourishing lactobacillus. The new patented formula also contains nutrient-rich Coprinus mushroom extract.  
7. Bobbi Brown Primer Plus Mattifier
works like a liquid blotting sheet. It helps conceal pores and reduce excess oil without drying out the skin. The powder absorbs oil, while the moisture gel complex attracts moisture onto the skin and locks it in place. The texture is light, leaving a cool, breathable matte finish.
BIOTHERM HOMME
Force Supreme Black Regenerating Care
(75ml 2,720 Baht)
KIEHL'S
Eye Fuel
(15ml 1,105 Baht)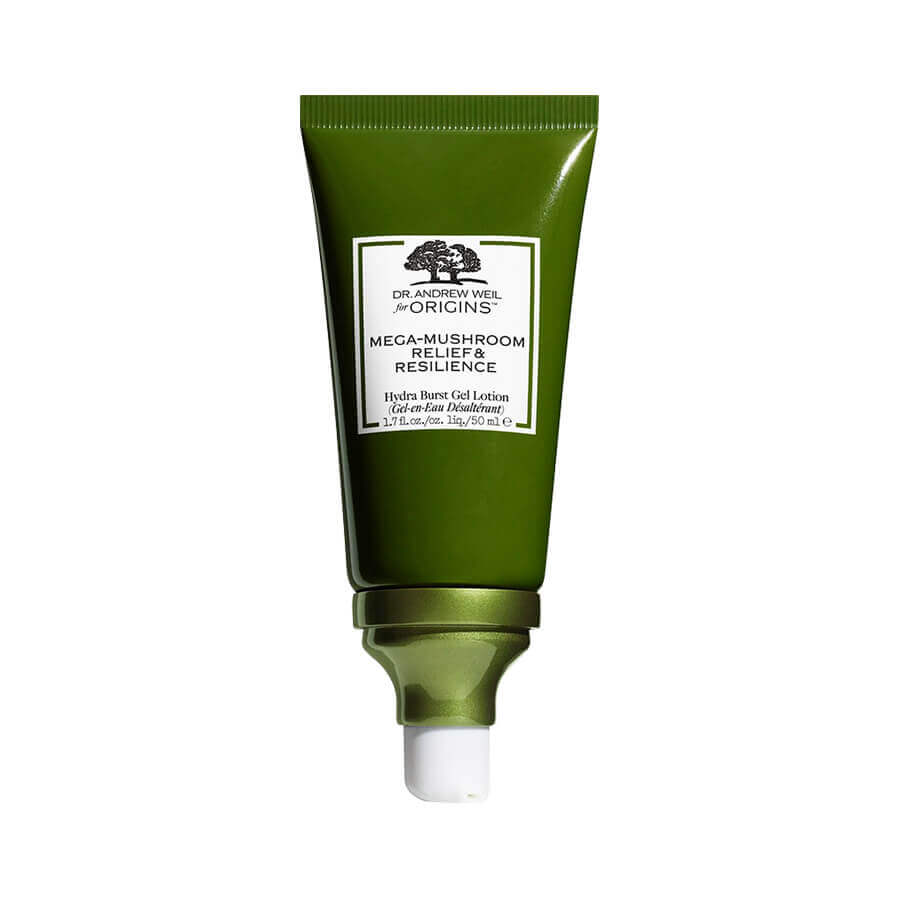 ORIGINS
Mega-Mushroom Relief & Resilience Hydra Burst Gel Lotion
(50ml 3,060 Baht)
*Prices are subject to change without prior notice.