FASHION EDITOR
SANSHAI
JIRAT SUBPISANKUL
PHOTOGRAPHER
AEKARAT UBONSRI
STORY
PILAN SRIVEERAKUL
Five makeup tips to turn back the clock
for your skin by a decade
1. Facial Oil is the Key: Many people are reluctant about using facial oil. Well, fear no more. Facial oil is your new best friend. It's a crucial part of your beauty routine as it helps moisturise and plump up your skin while also helping your makeup stay and blend better on your skin. It helps quench your skin's thirst — dry skin is your makeup's worst enemy. Choose a facial oil with fine molecules or at least the same size as the skin's natural sebum. Go for something quick absorbing to prevent clogging and excess grease.  
2. Illuminate Your Skin: Make your skin glow with illuminator or fine shimmer. Today, many products have illuminator blended into them, such as moisturiser, primer, sunscreen and tinted moisturiser. Illuminator gives your skin a more natural glow than highlighter and you can easily achieve the trendy glass skin.  
3. Wear Less Foundation: For a youthful look, only use foundation where necessary. There's no need to apply it all over the face. Squeeze out a small amount, and blend it on the back of your hand, before dabbing it on your face with your finger or brush. Don't apply it on five points of the face — do it one part at a time, as each part needs a different amount of foundation.
4. Focus More on Concealer: For a natural and young look, in addition to reducing the use of foundation, you should also use concealer where needed, such as under the eyes, or on dark spots and scars. Use a small brush to blend it on the skin before using your finger to blend again for a more natural and youthful look.
5. Blush is a Must: As the skin gets older, it becomes dull and yellow. Using a cheek colour is a secret to a healthy look. Pick a coral or peach colour, which is more age appropriate than baby pink. If you have dry skin, use a cream or mousse type to reduce the dryness and give your skin a dewy glow.
GIVENCHY
L'Intemporel Firmness Boosting Oil
(30ml 4,360 Baht)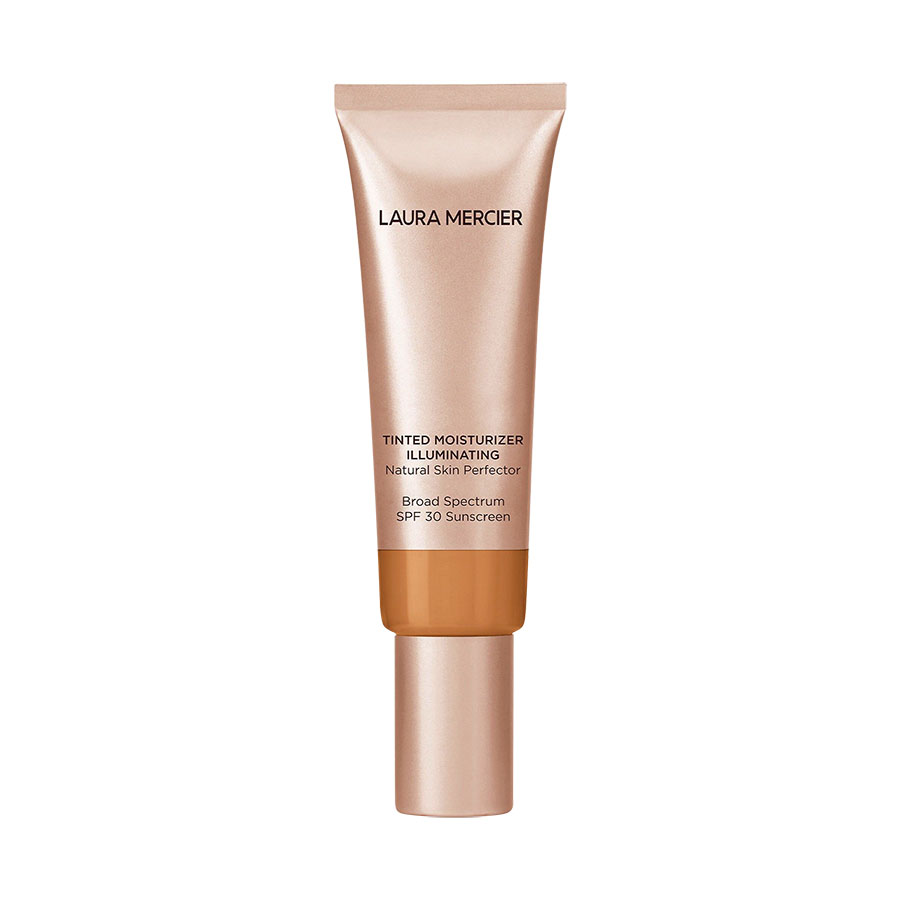 LAURA MERCIER
Tinted Moisturizer Illuminating Natural Skin Perfector
(1,520 Baht / Available in 3 Shades)
GIORGIO ARMANI
Designer Lift Foundation 
(1,780 Baht / Available in 4 Shades)
*Prices are subject to change without prior notice.