FASHION EDITOR
SANSHAI
JIRAT SUBPISANKUL
PHOTOGRAPHER
AEKARAT UBONSRI
STORY
PILAN SRIVEERAKUL
Olive skin can be brightened but not by going a shade lighter with
your foundation or powder. Want to achieve luxurious skin? Here's how.
Olive skin is darker in colour, and if you don't know how to choose the right make-up, the skin can look heavy and pasty. If you want to keep it light, follow these steps.  
1. After moisturiser and sunscreen, use primer or illuminator with micro shimmer to add light to the skin. This will help reduce the heaviness of make-up and give the skin a naturally lighter feel.  
2. Brighten up the skin with peach or salmon make-up base. Apply it all over the face.   
3. Reduce dark circles around the eyes with peach or salmon make-up base. If you apply concealer directly on those areas, it will look grey and unattractive. Make-up base can neutralise the colour.  
4. Hide dark under-eye circles with concealer in a slightly lighter shade — slightly being the operative word. For dark spots and acne marks, use concealer in the same colour as your skin.  
5. Apply foundation by lightly pressing it, not massaging or rubbing. This prevents the concealer from being rubbed out. Choose foundation in the same colour as your skin. Do not use a lighter shade. Pick a colour that disappears into the skin on the jawline as that's the right colour for you. If your neck is darker than your face, choose the colour of your neck, but if the face is darker than the neck, choose the colour that fits the face. 
6. You can add a rosy glow to your cheeks by putting on cheek tint or blush in orange red. Apply it loosely after foundation.  
7. If you have prominent facial features like Kim Kardashian, do not add dark lines to your face like thick eyeliner, heavy eyebrows or thick fake lashes. Keep it minimal so that the face doesn't look too heavy and intimidating. 
8. For a soft and feminine look, choose nude or nude pink lips, but the eyes must be bold. Curl your lashes and use dark black mascara. Do not use brown mascara as it dulls the skin. When the lips are light, the eyes should be bold, otherwise the face will look pale.
9. If you want your lips to pop, you can try red lipstick. Don't be afraid to go red, and once you go red, go all the way. Use fiery red or wine red because it brightens up the skin, giving your face a luxurious look. 
10. Do not use lip colour that is too matte because it makes the skin looks dull and dense. If you want to use matte lipstick, add a touch of lip gloss or shimmer to keep the lips looking fresh and light.
The Lightbulb Fluid Foundation (30ml 1,660 Baht / Available in 8 Shades)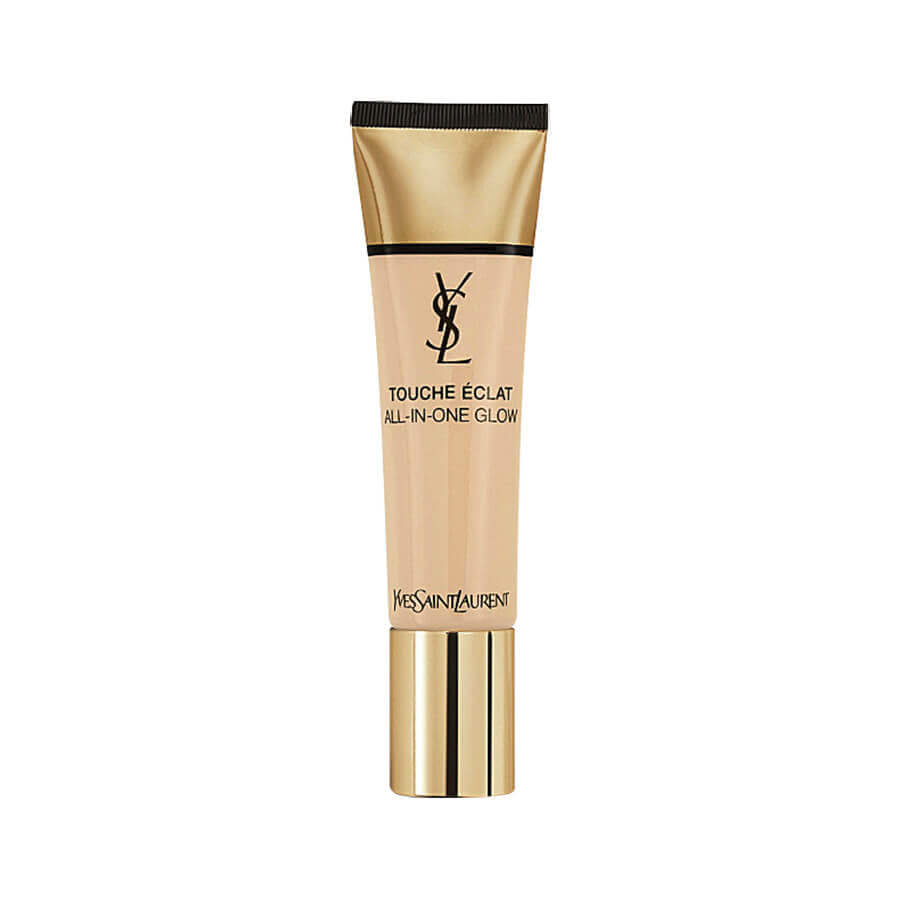 Touche Éclat All-In-One Glow Foundation (30ml 1,955 Baht / Available in 3 Shades) SHOP NOW
Luxe Liquid Lip (1,235 Baht / Available in 18 Shades) SHOP NOW
*Prices are subject to change without prior notice.