POWER PACK
Healthy drinks from The Junction At Pullman include Ophelia for detoxification, Goji Frizz packed with antioxidants, and Fruity Break for an energy boost.
Make Mother's Day more meaningful with
healthy food and special gifts
STORY AND STYLE
EKARIN YUSUKSOMBOON
ASSISTANT STYLIST
NOPPARAT THORNSRI
THE SIGNATURE
Snow fish steak with sugar pea and butter sauce is Wine Pub's signature dish. If you love the tender texture of snow fish, this is a must-try dish.
At Pullman Bangkok King Power, every dining outlet has its own distinctive character and offers wonderful flavours. The chefs are always seeking new ingredients to introduce new sensations for a dynamic culinary experience.
Riceberry is an ingredient that Thai people are proud of.  It originated from a cross-breed between Hom Nin purple rice and Jasmine Rice 105. The result is riceberry, which is extremely nutritious and high in antioxidants, such as beta-carotene, gamma oryzanol, vitamin E, tannin, zinc, and folate. It is low in sugar and high in fibre, making it a great choice for those who want to reduce cholesterol level, prevent heart disease, lose weight, and improve their digestive system.
FRESH START
Healthy salad at Cuisine Unplugged is packed with wholesome goodness from Royal Project vegetables and simple local ingredients such as riceberry, mint leaf, cucumber, cherry tomato, salt, pepper and olive oil.
MODERN SUSHI
California roll using riceberry instead of Japanese rice, stuffed with larb chicken at Glen Bar is another interesting creation, a fusion of Japanese and Thai.
In addition to being nutritious, riceberry also has a delicious texture and beautiful colour, making it a great ingredient to play with. The first dish is California sushi which replaces Japanese rice with riceberry, with larb chicken for a Thai twist.
Riceberry also makes a great salad ingredient, like other grains, to add nutritious value and chewy texture. Simply add olive oil and toss it with vegetables. You can also replace your rice with riceberry and enjoy it with regular food, such as riceberry with deep-fried seabass topped with green curry. Another interesting option is riceberry croissant.
Wrap up the meal with Wine Pub's signature dish — snow fish steak, which is best enjoyed with new drinks designed just for Mother's Day. It will certainly be a Mother's Day to remember.
If you like Thai food, try green curry at Cuisine Unplugged, which
has authentic Thai flavour. Add more nutrients to the meal with deep-fried seabass and salted egg, served with riceberry.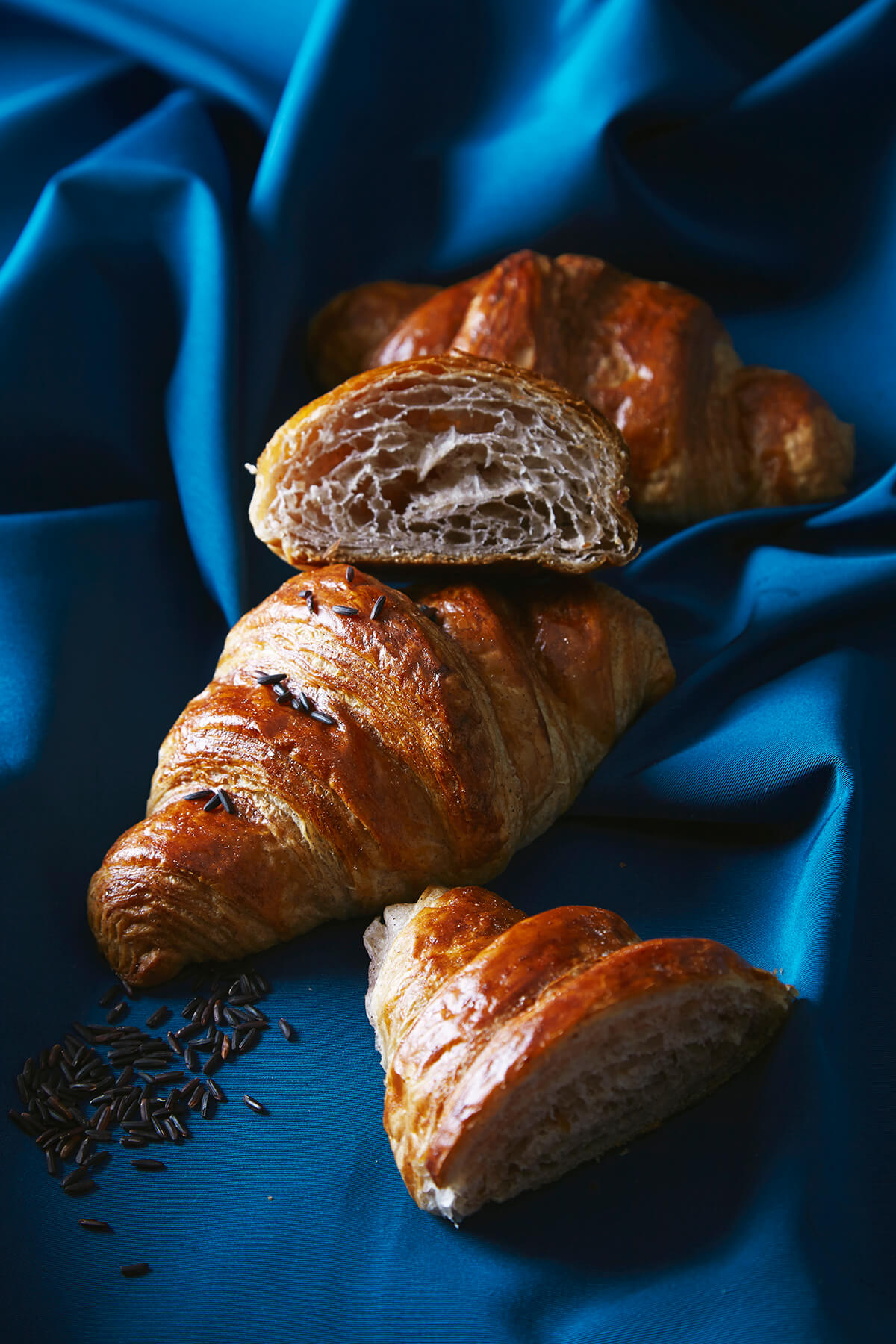 The croissant at The Junction At Pullman is made with riceberry flour. Enjoy it with a cup of hot drink for a filling and nutritious break.