King Power together with KBank and Tourism Authority of Thailand are bringing you the winter bliss for a great family day out. King Power Winter Village Presented by KBank delight the travellers by setting up the winter village of festive joy boasting pop-up outdoor ice skating rink right in the heart of Bangkok on Rangnam Road. Jam-packed with plenty of fun challenges, our winter fair are also brimming with holiday shopping and foodie joy from 9 November 2019 to 12 January 2020.
You can expect King Power Winter Village Presented by KBank to turn King Power Rangnam into the magical kingdom of fun fair with activities curated to boost the vibe of jolly winter.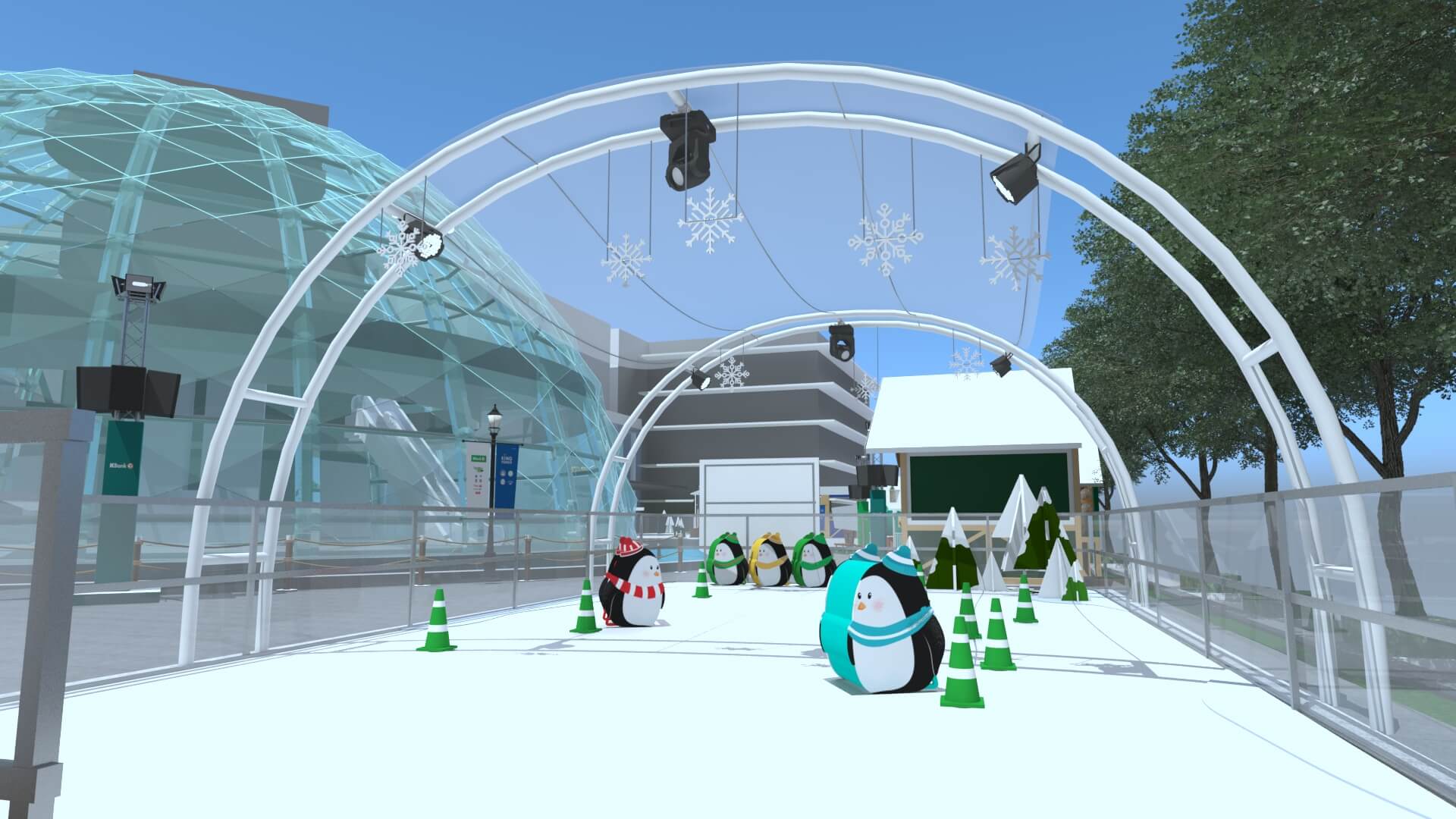 Village Square
Let the warmth of Village Square welcome you to festive winter. Not to be missed for challenge seekers are Giant Hockey, Snow Strike, Wild Hunter and Hungry Seal. The hallmark of this event is definitely our 100-square metre pop-up outdoor ice skating rink where everyone can gather to share all the fun together.
KBank is pleased to offer special privileges! Simply purchase activity coupons through a QR code generated from KBank app worth 500 Baht or more and get a free 50-Baht activity coupon. More offers and privileges from KBank are waiting for you at the events.
*Find out more on terms and conditions at KBank Booth, Village Square
Foodie Camp
Here is where hungry souls are fed! Feast on all the food and drinks from leading vendors including Crystal, Est Cola, Oishi, Jub Jai and 100Plus from Thai Beverage Right and special ice cool drinks in strawberry cheese and green tea caramel flavours from Farm Chokchai's Umm!..Milk from. If you are peckish, head to Fuji Restaurant for some Japanese savoury treats or snack on various flavours of SF Cinema.
True You is proud to give you special offers on Saturday and Sunday for holders of Black Card and Red Card. Get a free activity coupon and redeem 9 True Points for a drink. On weekdays, True You members are eligible to purchase an admission ticket to Ice Lake for just 100 Baht. More e-Coupons will be given, too.
Little Pier
Express your creative self! Fancy being a Snow Queen or King? Your wish will be granted here. Unleash your inner sparkle! Set your imagination free and transform yourselves just the way you like it with our fancy winter glitter face and body painting service. String a bracelet and customise it with your name to make your own one-of-a-kind accessory.
Another highlight is a spectacular parade at 3 p.m. and 6 p.m. on Saturday and Sunday.
Join in the fun and experience the ultimate joy at the festival of delights at King Power Winter Village Presented by KBank – A Must-Visit Winter Village In The Heart of Bangkok from 9 November 2019 – 12 January 2020 during 11 a.m. – 9 p.m. (until 10 p.m. on Saturday and Sunday). For details, visit King Power Winter Village Presented by Kbank