PHOTOGRAPHY
COURTESY OF BRANDS
The night sky and the dazzling stars inspire the design of jewellery around the world,
bringing sparkles to women day and night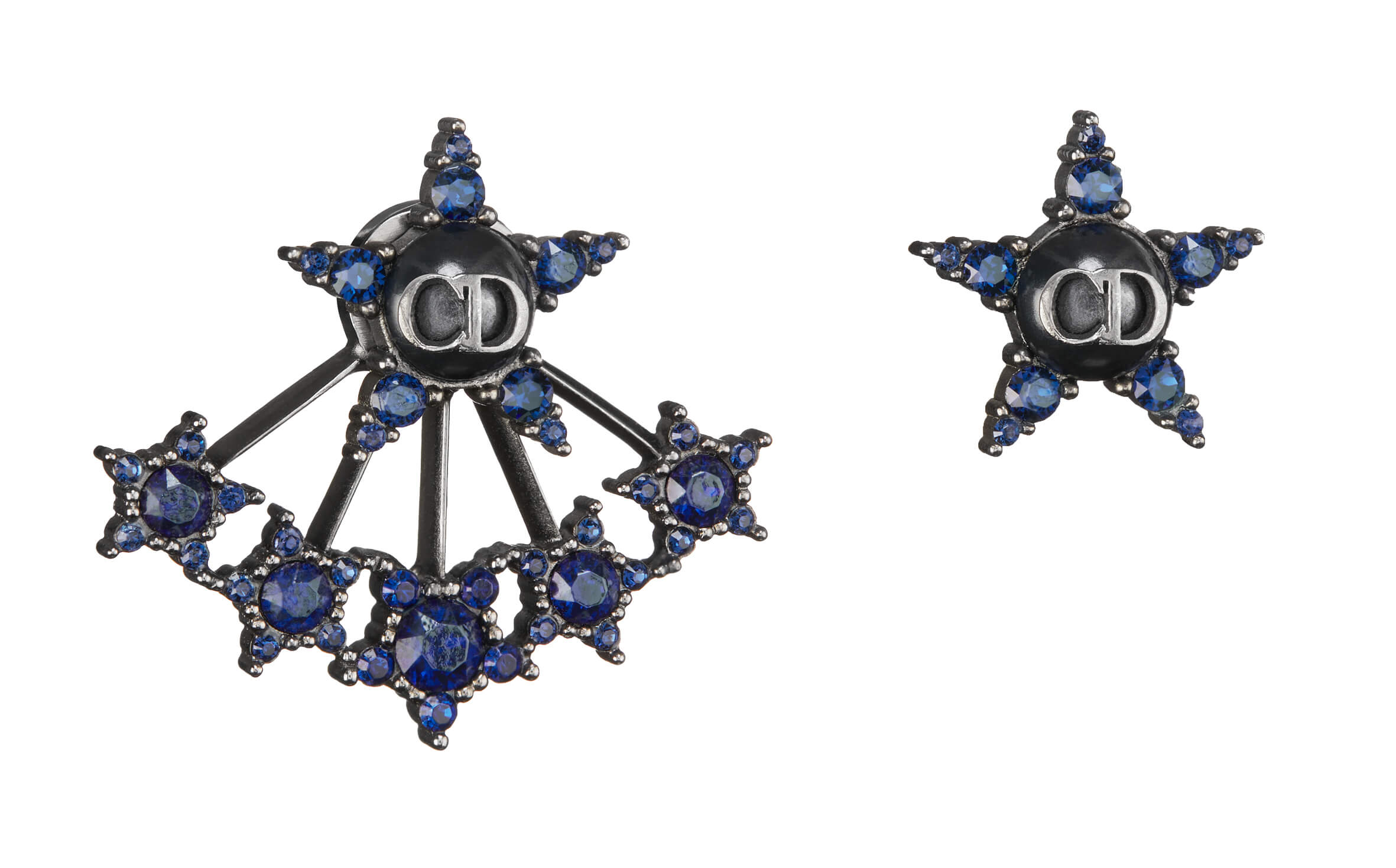 Monsieur Dior's and Maria Grazia Chiuri's fascination with tarot and the zodiac result in Dior's new collection which is star-studded, from the clothes and accessories to the jewellery. This pair of earrings is inspired by the beauty of stars, matched with this season's trending colour — navy blue.
This winter, Chanel goes with the space-age theme, as seen on the runway. The brand outfitted the Grand Palais with a rocket, and all the models were dressed in metallic silver like astronauts. If you don't think you can pull off the silver look, Chanel also has a selection of sun, moon and star pins to choose from.
The legendary jewellery brand with a century of history behind it introduces a special collection designed by Elsa Peretti, an Italian designer known for bringing natural shapes and forms to life in jewellery.
This silver necklace comes with a starfish pendant, which evokes life beneath the waves and in the celestial heavens. Its archetypal shape, sculpted into smooth contours, evokes both the depths below and the constellations above.