LACOSTE CROCODILE REINVENT.REBOOT
Croco Series – three creatives, three styles, three visions
Good news is this new series is now 40% OFF at King Power

PHOTOGRAPHY: COURTESY OF BRANDS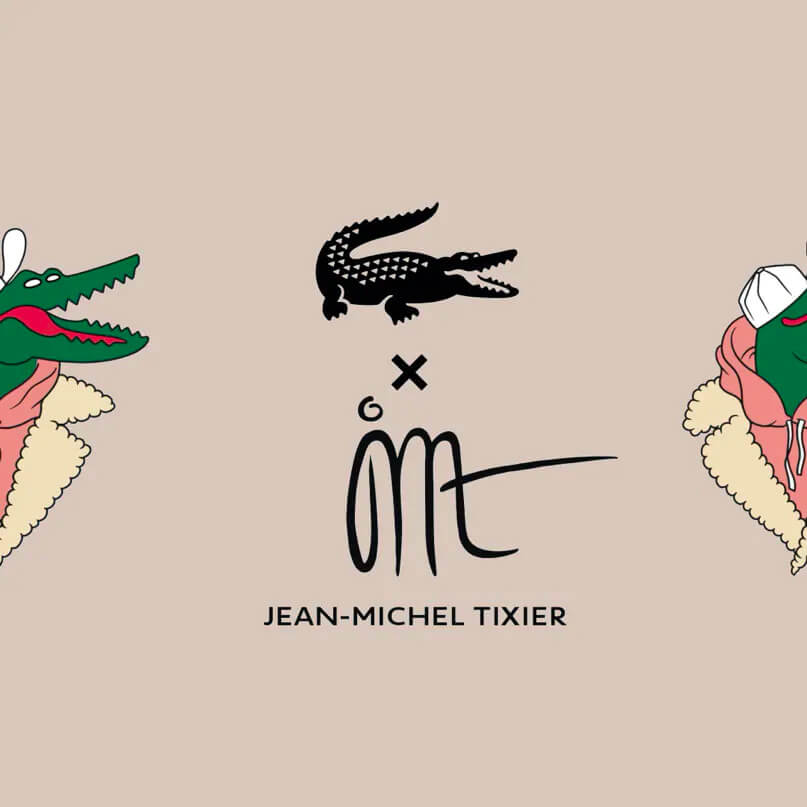 Lacoste invites three artists to update its iconic crocodile logo and we get to see the French reptile with three new creative and upbeat looks on their Croco Series ranging from legendary polo shirts, T-shirts, caps to keyrings. Come explore the logo makeovers as reinterpreted by FriendsWithYou, Jean-Michel Tixier and Jeremyville.
FRIENDSWITHYOU
FriendsWithYou, known for inspiring positive change in the world through their art projects, is founded in 2002 by Miami-based artists Samuel Borkson and Arturo Sandoval III. The duo's crocodile took and unexpected turn towards the land of cutesy kawaii in a technicoloured dreamscape.
JEAN-MICHEL TIXIER
Jean-Michel Tixier, a self-taught French illustrator, successfully mix the retro ligne claire style with modern spirit. His makeover for the crocodile is modelled on himself and the people around him which is an affectionate take that reflects the Lacoste customer from all backgrounds.
JEREMYVILLE
Based on two urban jungles – New York and Sydney, Jeremyville takes inspiration from comic culture-infused street art. For Lacoste, the artist created a luxuriantly animated jungle, where tennis and crocodiles are blended as one. The cheeky designs see rackets and tennis balls become strange hybrid animals who befriend the four-legged reptiles in a surreal world.
Now King Power Rangnam and Phuket are offering a chunky 40% SALE on Lacoste's Croco Series. Hurry before they are gone! SHOP NOW