Re-Strategised as the go-to place for weekenders' playing, eating, and chilling out
Along with loads of enticing deals for no-travel-plan shoppers
King Power Group has resumed the operation of King Power Srivaree and re-strategised the store as the new go-to destination for weekenders under the banner of "King Power Shop & Hop Weekend Market – No Flights, No Worries!". Visitors are treated to great summer promotions on luxury designer items which are available as Home Delivery programme. Shoppers would also be delighted to browse various items from well-known online vendors and local communities. Foodies are not left behind as legendary street food are lined up along with exclusive Chef's Tables plus a chic photogenic Boonta Flowers and Café.
We are please that the return of King Power Srivaree is met with warm reception from Thai customers. If you have not checked out all the fun, you can swing by to explore every Saturday and Sunday from now until April.
King Power Group CEO Aiyawatt Srivaddhanaprabha revealed, "King Power Srivaree is now back in operation with a new businiess strategy after a hiatus due to the pandemic. We do not just want to stay relevant to our existent customer but to expand our customer base to reach out to their family and younger generation. With the addition of a weekend market, King Power Srivaree has become a new landmark for the communities in the eastern part of Bangkok. At "King Power Shop & Hop Weekend Market – No Flights, No Worries!", customers could leisurely enjoy their time with family and friends shopping without worrying about having flights. There are plenty of things to do and enjoy there for foodies and shoppers alike. We are open every Saturday and Sunday from 10am – 8pm."
King Power Srivaree, spanning over 59 rais or 39,000 kms, has now become a new hangout place with a weekend market where renowned and happening online stores and local community stores can set up their booth free of rental charge to help the entrepreneurs during the covid-19 outbreak. Now Thai Taste Hub has also been set up at King Power Srivaree along with exclusive Chef's Tables where street dishes are crafted by Michelin-starred chefs; Chef Noom – Thaninthorn Chantrawan at Chim by Siam Wisdom, Chef Ton – Thitid Tassanakajohn at Le Du and Chef Andy Yang at Rhong Tiam. With over 2,000 moth orchids at Boonta Flowers and Café, visitors would easily capture images that are totally worth uploading on Instagram.
On top of new offering mentined above, King Power Srivaree is also reaching for new millenniums and fans of outdoor activities by dedicating over 1,200 sq.m space for surfskaters complete with decent ramps and surfskate waves for fun rides. Skater pro is always on stand by to dish out advices. from now until 11 April 2021.
Not to be missed for savvy shoppers are over 10,000 items on Home Delivery programme of which no flight schedule is required for shopping. Non-members could also take advantage of great member privileges here now that the signup is free with every shopping at King Power store; be it big or small spending. In other words, everyone could enjoy up to 30% discount without having to fulfil any minimum shopping plus THB5,000 discount coupon for a receipt of THB10,000 shopping or more on fashion items and watches and THB2,000 discount coupon for a receipt of THB4,000 shopping or more. On top of that, THB300 discount coupon is given away with a receipt of THB5,000 shopping or more for use at Thai Taste Hub Srivaree and shops participating in King Power Shop & Hop Weekend Market campaign and Clearance Sale campaign. Each coupon is offered only once per day per customer.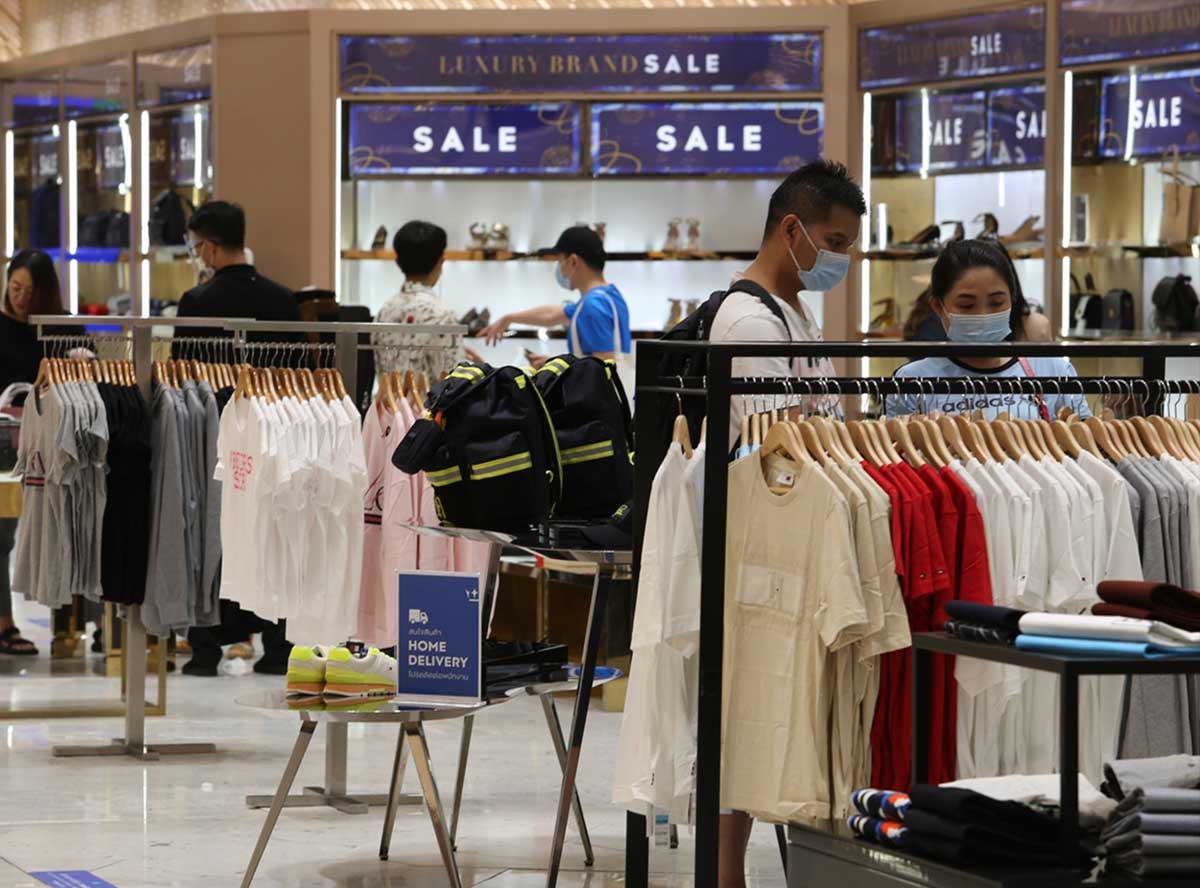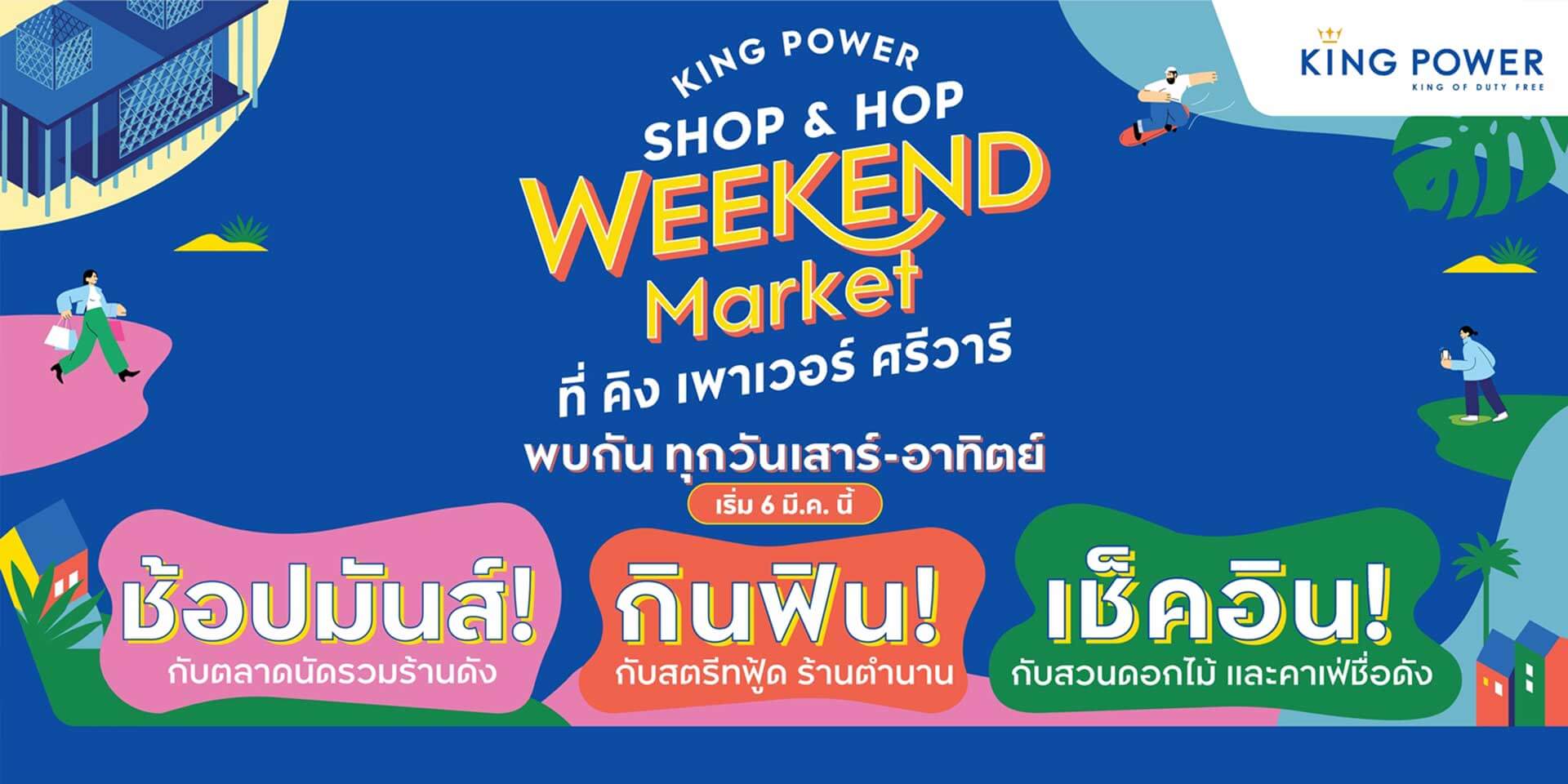 The return of King Power Srivaree is part of King Power Group's re-strategised movement in response to the new business landscape spurred on by the ongoing pandemic and extend the shopping experience at King Power to new Thai customers; young and old, especially the communities in and around Bangna-Trad, Lat Krabang and neighbouring provinces during the weekend. The emphasis is placed on to familiarise Thai customers with King Power Srivaree.
Opening its doors to welcome customers in 2013, King Power Srivaree – Thailand's largest duty free store – has earned the reputation among travellers as the leading duty free destination carrying over 100 world-class brands.